How to choose the right print size?
We strive to make our products according to your needs and expectations. Therefore, we have prepared some basic instructions and tips on how to choose the right print size for your design to make the result look as good as possible!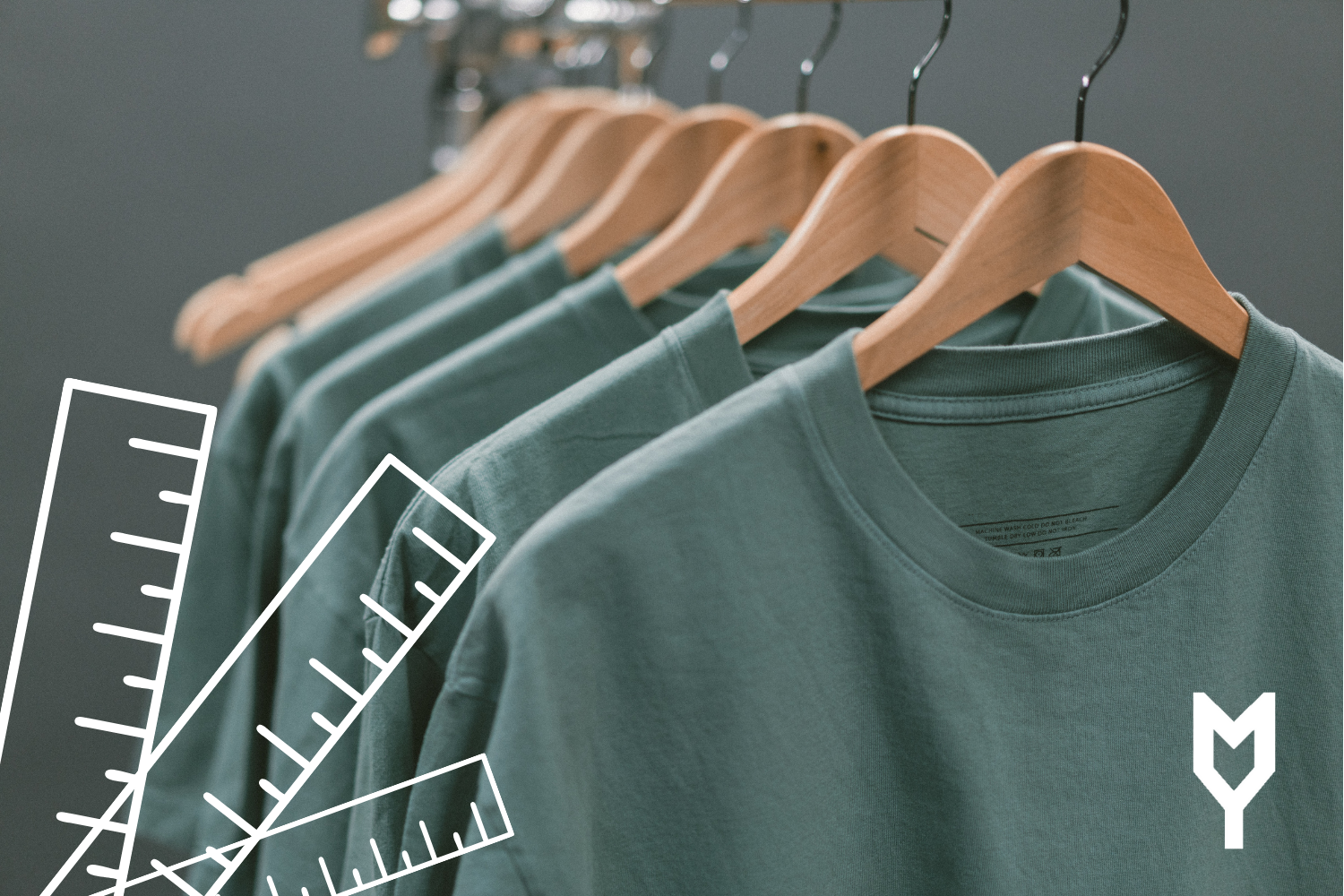 Choosing the right size and the placement of your design is one of the most important steps to fulfill your idea. There are some general rules, but we will also focus on how to adapt even better to the specifics of certain types of textiles.
The print placement plays an important role in choosing the print size, but there is more to take into consideration. There is a wide range of products and it is good to think about the print size for each specific textile type and size. In the picture below, you can see different print sizes on a classic T-shirt (unisex size M). We always recommend a print size based on the T-shirt size, so that the result looks as good as possible (these recommendations are not maximum print sizes possible). However, each design is unique and different, so it is up to you to decide which size will be optimal.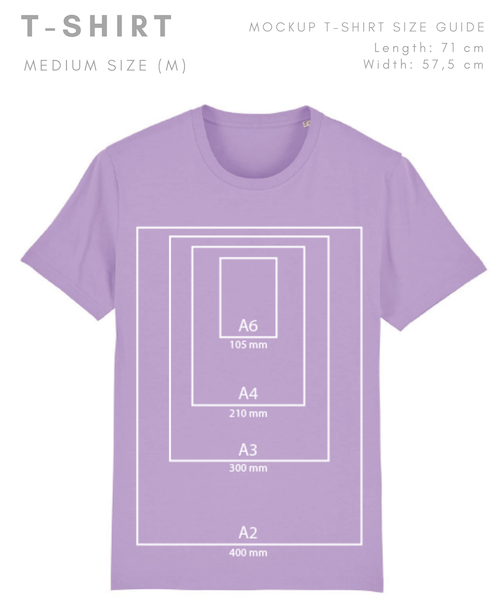 If you order various textile sizes, the same size of the printed design will appear larger on a smaller textile and vice versa. Therefore, we recommend choosing a compromise for the print size so that it works well on all textile sizes.
In case you would like the design to be printed as large as possible on a women's T-shirt size S as well as on men's size XL, it is possible to differentiate the print sizes. For example, we can print the design in smaller dimensions on women's T-shirt size S and in larger dimensions on men's T-shirts. In this case, however, the prints will be priced and produced as two different designs. We therefore recommend selecting this option only when ordering larger volumes.
To get a better idea what the most common options for print placement and their size according to the specific type of textile are, have a look at our overview below:
T-SHIRT
Recommended print size based on its placement:
• Heart placement – approx. 7 to 8 cm width*
• Behind neck – approx. 7 to 8 cm width*
• Sleeve print – up to 9 cm (14 cm for large men's t-shirts) width
• Long sleeve – up to 9 cm width, up to 50 cm height/length
A shorter claim or a logo is typically placed on the heart (chest) or behind the neck. Therefore, we recommend the size of 7-8 cm width. If the size of your design is larger, your print may be bigger.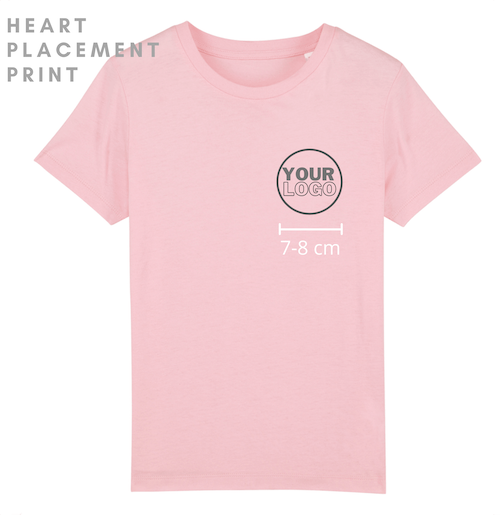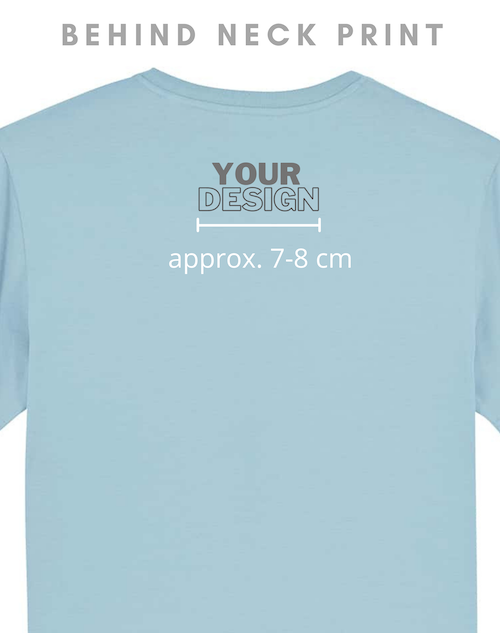 Recommended print size by gender:
• Women's T-shirt, chest print – up to 25/26 cm width*
• Men's T-shirt, chest print – approx. 30 cm width*
*These print sizes are recommended to make the result look as good as possible. We can also print your design larger if desired.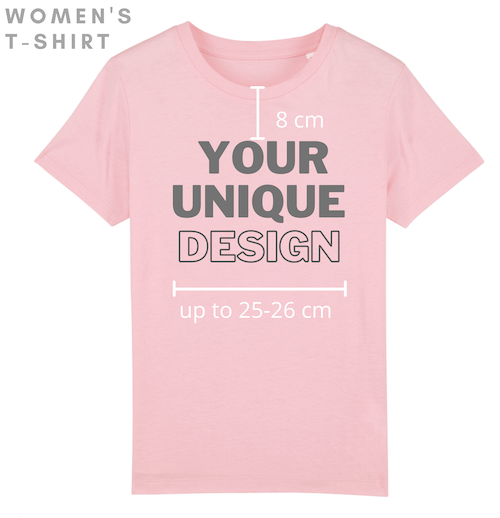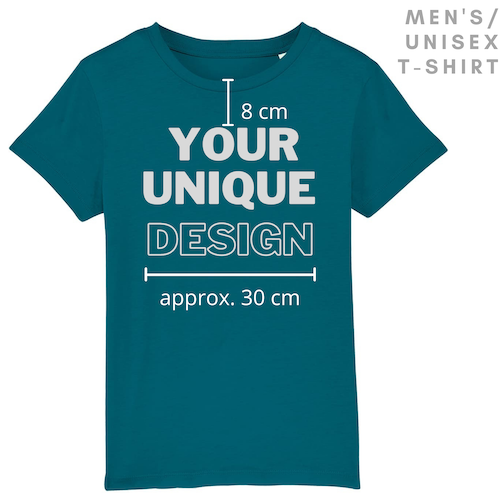 SWEATSHIRTS
Print size based on textile type:
• Hoodie, chest print – approx. 25 cm height
• Crewneck, chest print – approx. 35 cm width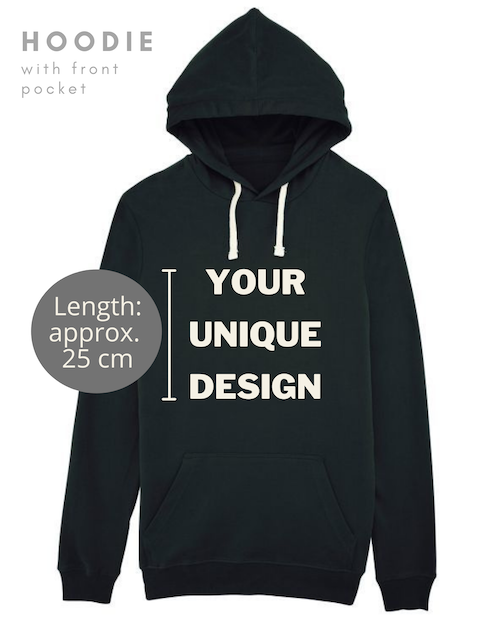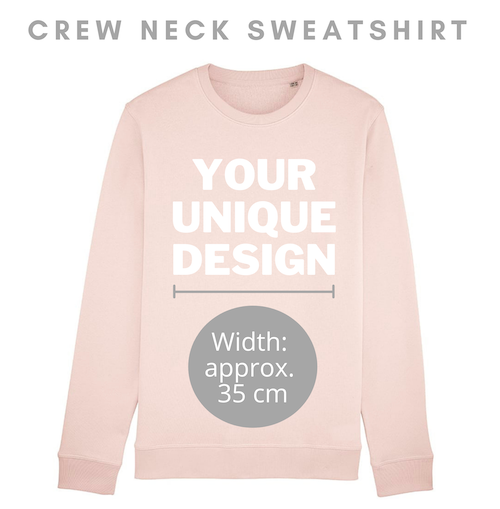 OTHER:
• Child bodysuit (front) – 12 to 14 cm width, up to 20 cm height
• Bag/Gym bag – up to 28 cm width x 33 cm height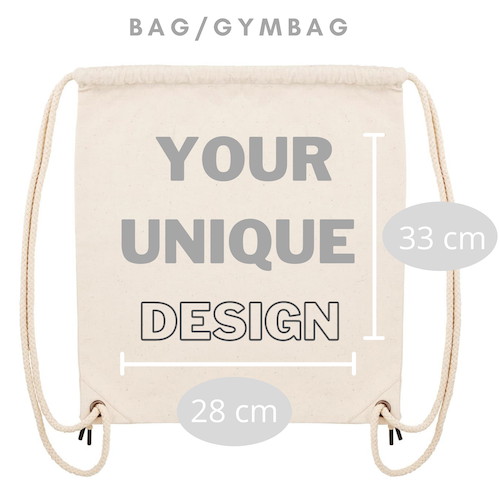 When sending the production files over to us, you can help us by dimensioning the distances on the preview, such as indicating how far the print should be from the collar (see our examples above).
Before you send us your idea, take a look at our data file specification section, where you can find our requirements for the production file format and more. For further information about the ordering and production process, please see our FAQ's. If you are still not sure, which print size and design placement would be the best for you, please do not hesitate to get in touch, our team will be happy to help you! Please, contact us via e-mail to info@merchyou.com.
If you would like to see what the specific types of printing and their placement look like, you can visit our showroom. We will be happy to consult your design with you and to help you to select the best combination of printing parameters. We also have a sample T-shirts available, so you can easily imagine the end result and choose the ideal size of your design. Visits are possible by appointment, please contact us to arrange yours!
We look forward to printing for you!