Create your own designer socks!
Introducing the autumn novelty! Discover new socks that you can decorate with your own unique design.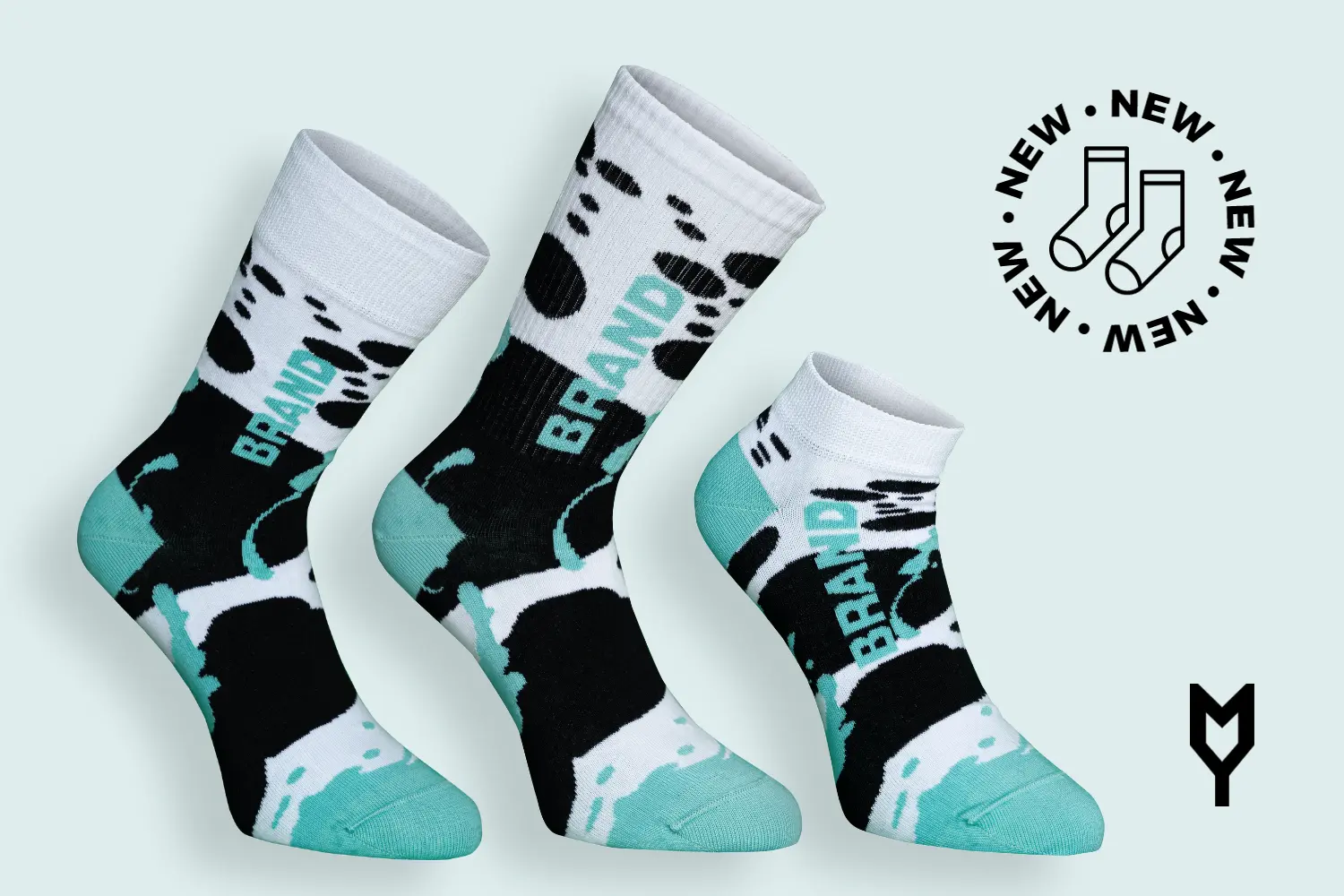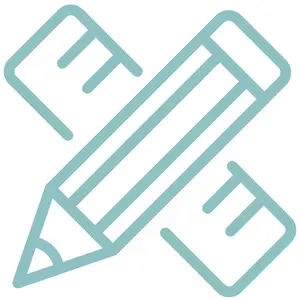 Your own design - We offer you the opportunity to create your own socks with a woven design of your choice! Let your imagination run wild and play with your dream sock design, starting from 50 pairs. The design can also be applied to the cover itself to enhance the overall look of your merch.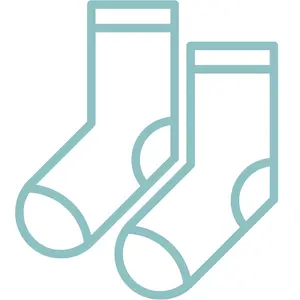 A variety of variants - In our offer you can choose from three models:
• Classic patterned socks
• Ribbed sneaker socks, which are also suitable for sports
• Low socks for everyday wear on summer days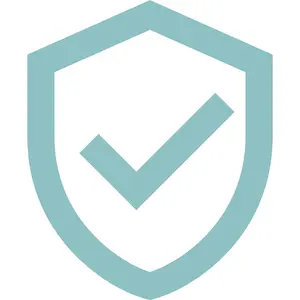 Material and quality - The socks are very comfortable thanks to their smooth surface. Quality manufacturing with reinforcement on the heel and toe brings long-lasting durability. The classic high model and low ankle socks are made of 90% cotton, 8% polyamide and 2% elastane. Material composition of the sports ribbed socks is 80% cotton, 14% polyamide and 6% elastane. The effective combination of materials offers maximum comfort in the form of ideal breathability, elasticity and durability.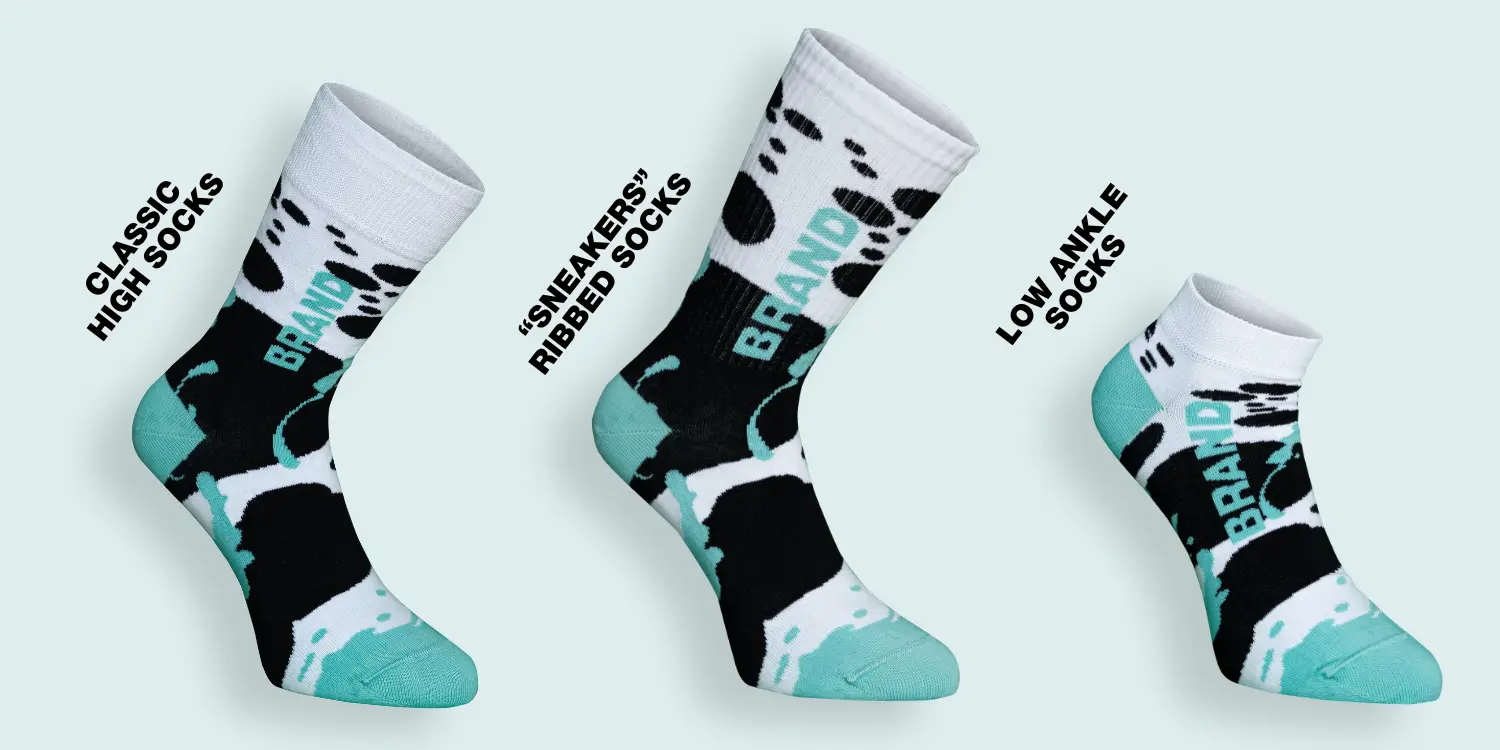 Find out more or send us your idea and get a no-obligation price quote.
We look forward to our cooperation!