Tips for sustainable accessories we offer
We often introduce you to sustainable textile, such as t-shirts, sweatshirts, sweatpants, etc. This time we have prepared tips for interesting additional products for you. Take a look at them and find inspiration. See what else can be printed or embroidered on.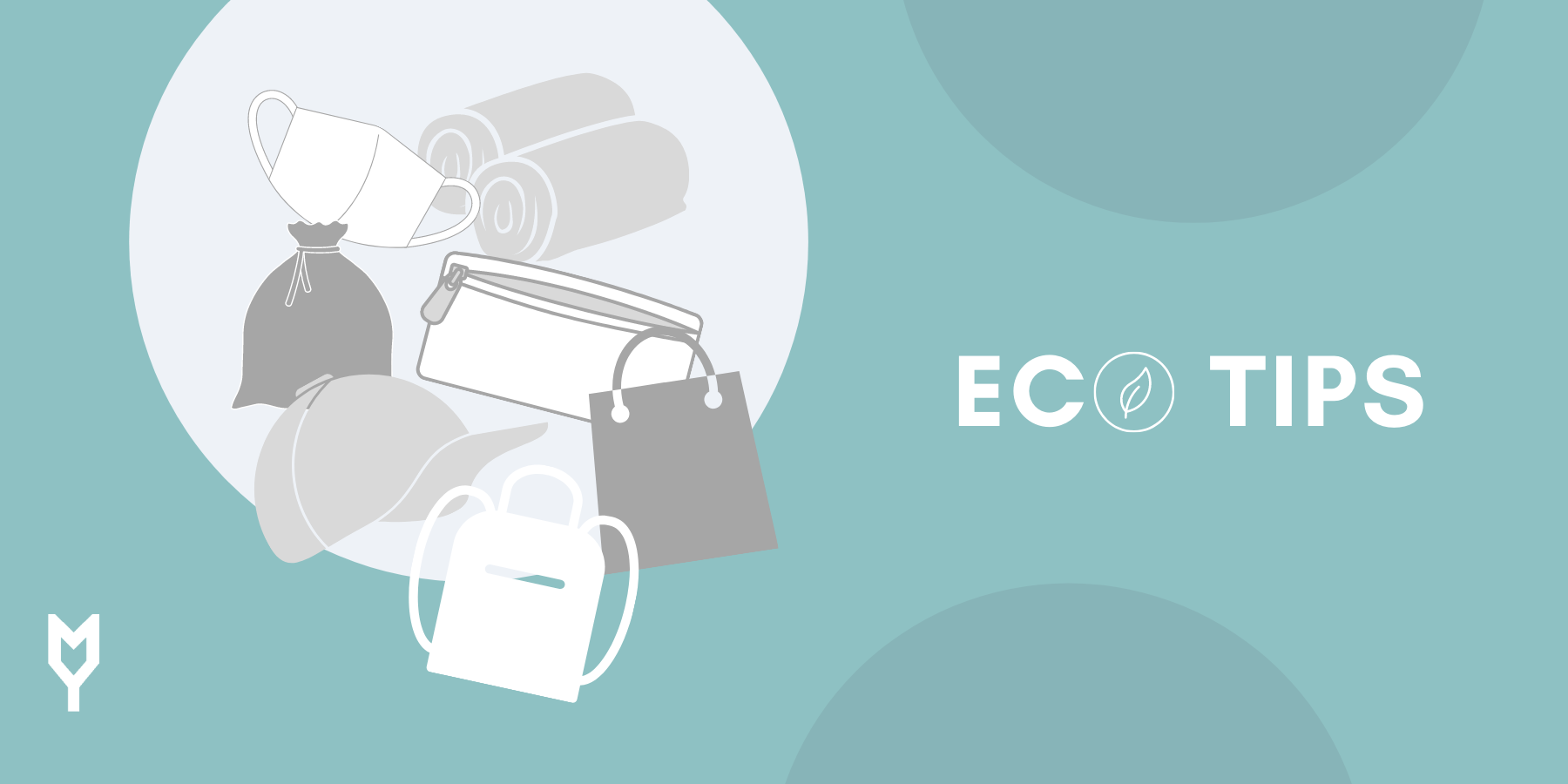 We have flipped through our catalogue for you and selected a few examples of sustainable accessories such as hats and caps, bags and backpacks, as well as pencil cases, towels, pouches or face masks. Here you will find sustainable products that are a more considerate option for our health and nature. They are made mainly of organic cotton and recycled materials, or have certifications such as GOTS, Fair Wear and Fairtrade. Let's do this!
Beanies
In the winter months, they are an integral part of winter equipment. Beanies made of 100% organic cotton will keep us warm and at the same time they are naturally breathable and thermoregulatory.
Neutral Hat (navy): 100% organic cotton – FairTrade, Oeko-Tex
Neutral Mixed Knit Beanie (charcoal): 100% organic cotton – FairTrade, Oeko-Tex
Beechfield Beanie (olive green): 100% organic cotton – OCS100 certified
More winter tips
An organic cotton scarf or the hood itself, which you can for example use to enrich any crew neck sweatshirt, is also a practical winter accessory.
1. Stanley/Stella Hooder (black): 85% organic cotton, 15% recycled polyester – GOTS, Oeko-Tex, Fair Wear
2. Neutral Scarf (Bordeaux): 100% organic cotton – FairTrade, Oeko-Tex
Caps
For the warmer season, you can be inspired by our tips for different variations of caps. Do not hesitate to explore our catalogue, where you will find a wide selection of shapes and colours.
Build Your Brand Snapback (black): 98% organic cotton, 2 % elastan
Build Your Brand Cap (navy): 98% organic cotton, 2 % elastan
Brain Waves Cap (sand): 100% organic cotton
Pencil cases and small bags
They have a versatile use, whether as a pencil case, wallet, additional pocket for a handbag, or as a cosmetic bag. They are available in our catalogue in various sizes, colours and shapes.
Linen pouches and laptop cases
In addition to small bags in our offer, you will also find laptop cases or linen pouches and bags, which can provide various uses. Bags made of certified organic cotton are also a much more suitable option for contact with foodstuff, and can be used, for example, to store bread, etc.
Kimood Sliding Drawstring: 100% organic cotton – OCS100 certified
Neutral Laptop Bag 15'': 100% organic cotton – Fair Trade, Oeko-Tex
Halfar Reusable Produce Bag: 100% organic cotton
Towels
In our catalogue, you will also find textile accessories for the bathroom, such as towels or bathrobes. We offer towels in several sizes from small hand towels to large bath towels. Towels made of GOTS certified organic cotton naturally absorb water and are very pleasant to the skin.
Malfini Towel: 100% organic cotton – GOTS certified
A&R Guest Towel: 100% organic cotton – GOTS certified
Face masks
They are an irreplaceable accessory for most of us these days. Please your employees or customers and give them a face mask with your logo or original print. In addition, face masks made of organic cotton are a much healthier option for very close contact with the skin.
PRINTWEAR Face Mask: 100% organic cotton – Fair Wear
Mantis Face Masks (Pack of 10): 100% organic cotton – Oeko Tex
Promodoro Face Cover: 100% organic cotton (drawstrings behind the ears: 95% cotton, 5 % elastan) – Oeko Tex
Bags
In our offer, you will find many types and shapes of sustainable bags for versatile use.
Backpacks
In addition to shoulder bags, we also offer various types of sustainable backpacks, which can be a healthier option for our backs.
*Most products are also available in other colours. You can find the variants in the catalogue by clicking on the respective product.
We hope you found some inspiration in our tips for sustainable accessories. We also recommend looking at their other colour varieties and other sustainable products in our catalogue. You can search for organic, recycled, GOTS or Fair Wear / Fairtrade products. By choosing sustainable products, you support more considerate production as well as material processing and adherence to ethical standards. This not only reduces the environmental footprint, but also takes care of the health of your customers and employees. Thank you for shopping responsibly.
Are you interested in any of the products and would you like to order them with print or embroidery? Fill out and send us a non-binding inquiry form. If you do not have a clear idea of ​​the order yet, or you are interested in what such process looks like from order to delivery of the product, see our article, The journey of the product from ordering all the way to you.
We look forward to printing and/or embroidering for you!