Fashion Revolution 2023
This year we joined Fashion Revolution week again! Every year, we at MERCHYOU join the Fashion Revolution challenge, which shows that the fashion industry can be sustainable. Find out how we produce merch with respect for people and nature and get to know our production team better!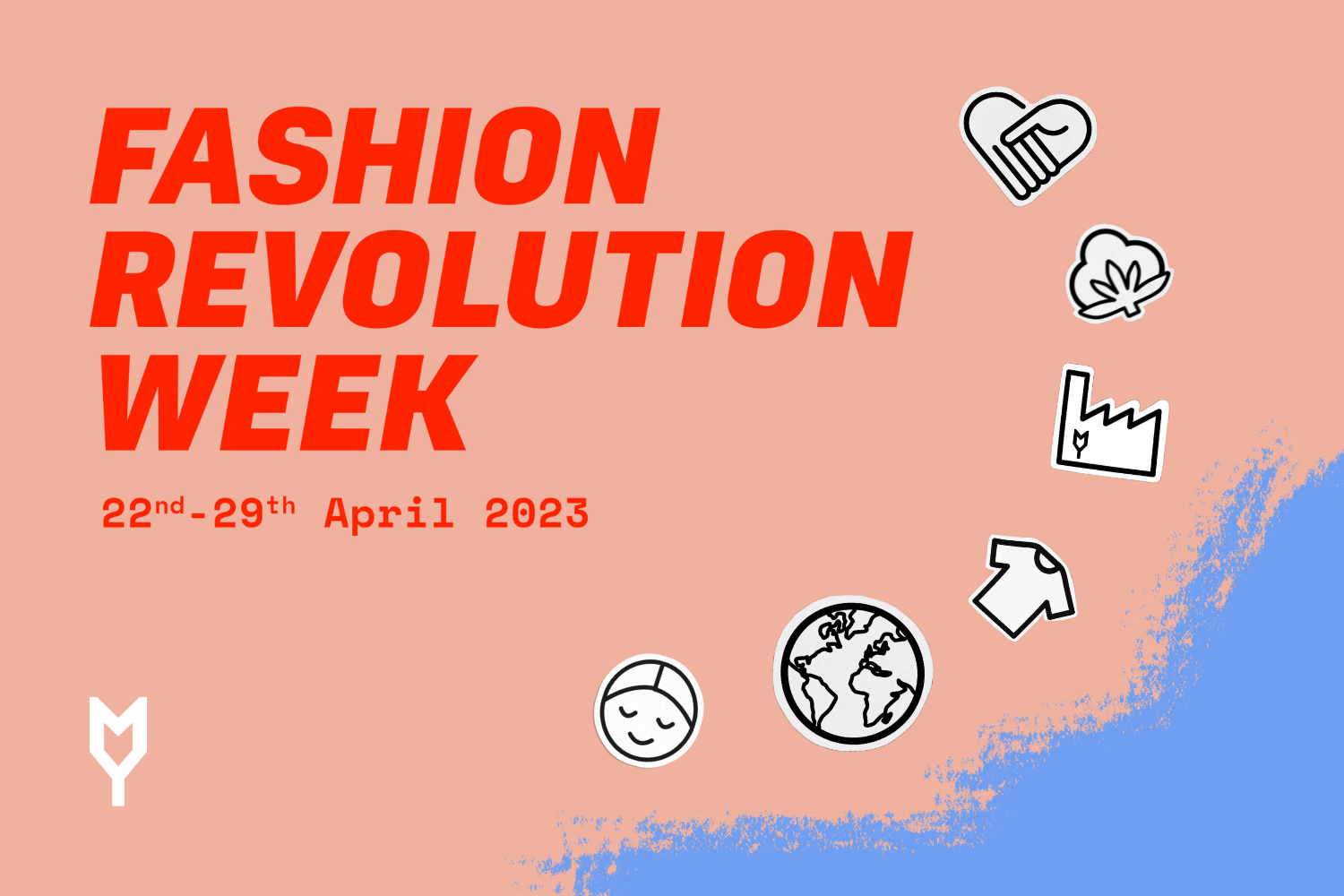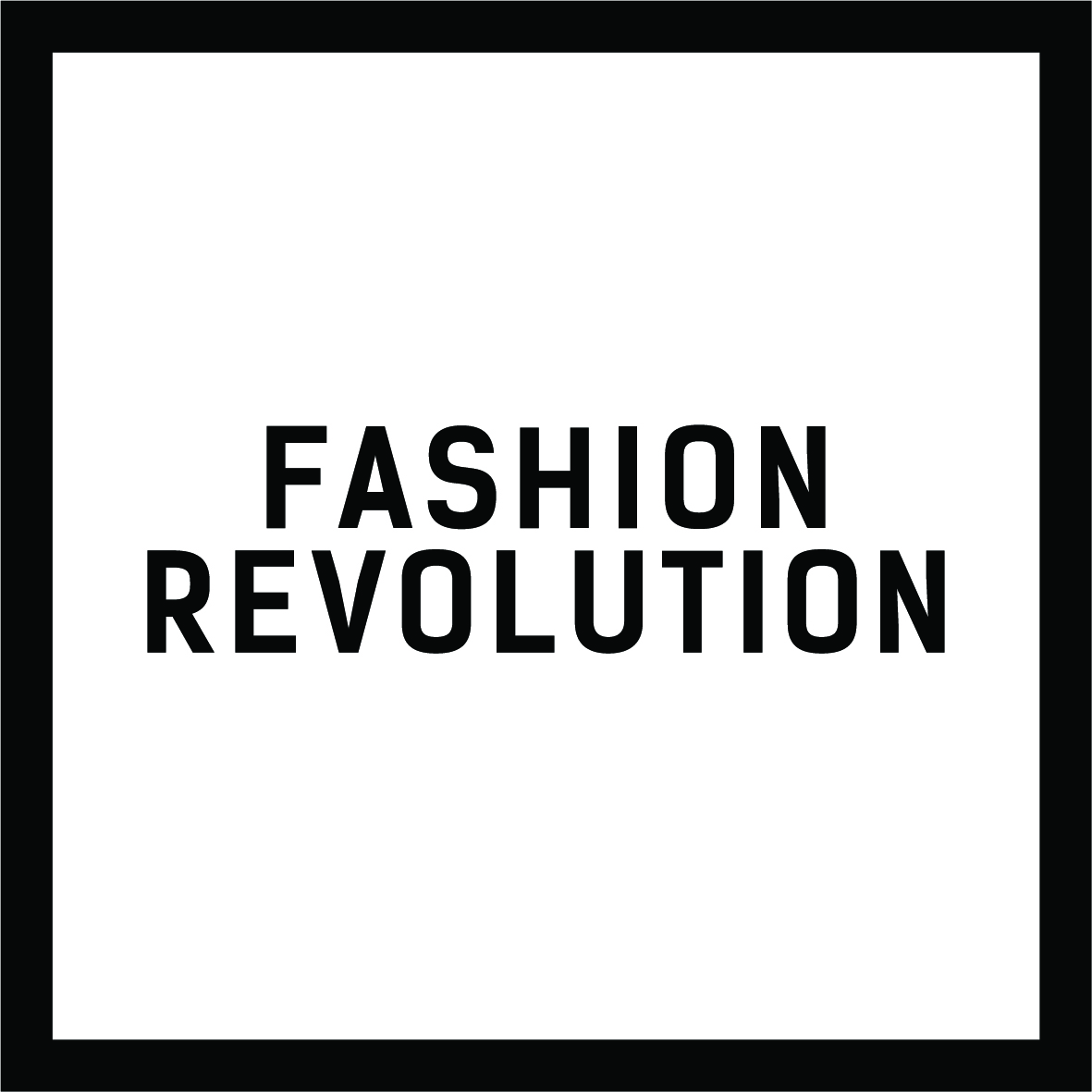 Fashion Revolution is a campaign seeking to change the clothing industry towards greater sustainability. By educating manufacturers, brands and consumers, it promotes greater transparency and ethical behaviour in the production chain. Every year the movement commemorates the tragic event of 2013 when the Rana Plaza building in Bangladesh collapsed. Due to the poor condition of the production area and the failure to warn workers in time, 1,130 workers lost their lives and more than 2,500 were injured. Fashion Revolution week calls for companies to show what their normal production and working conditions look like for their employees. Once again, we at MERCHYOU are joining the call!
Find out who made your merch!
Thanks to our employees and the daily effort they put into each piece of textile, we can bring you the merch you want. That's why we provide MERCHYOU employees with a safe and healthy working environment, ethical working conditions and fair compensation.
This year, remind yourself who at MERCHYOU sustainably and lovingly produces your merch for you: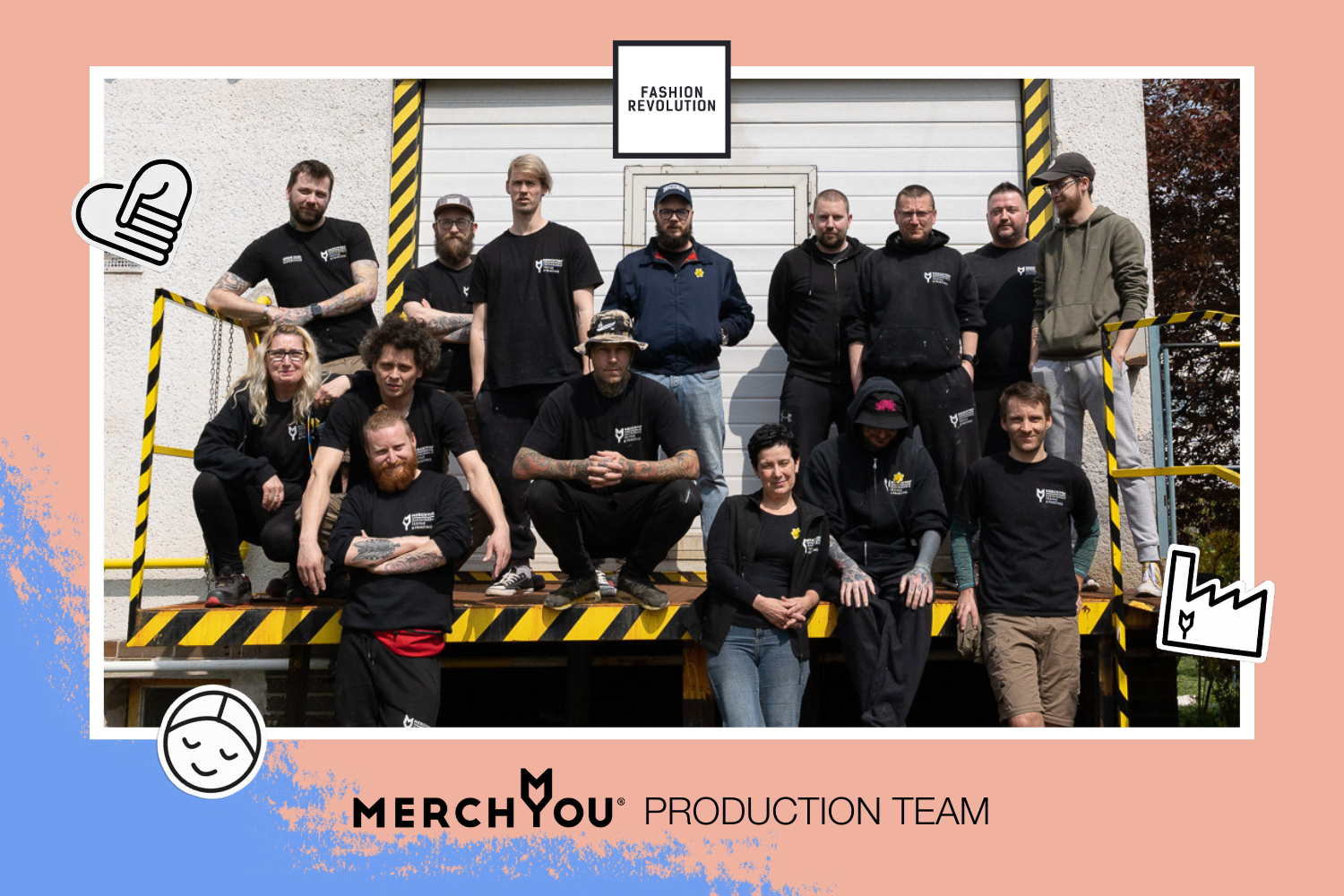 Sustainability in our production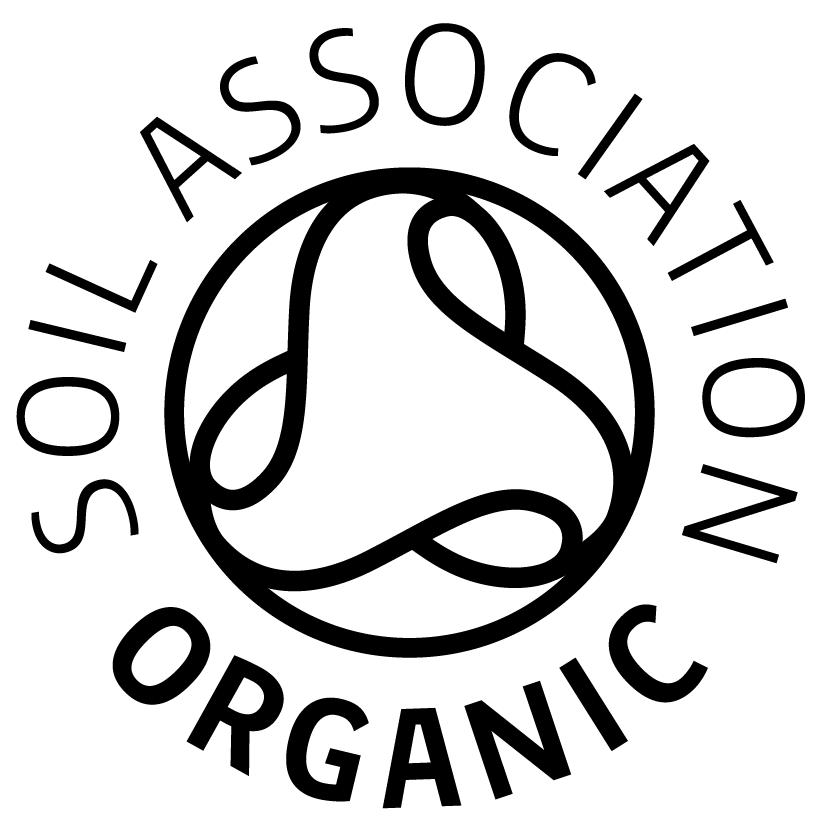 MERCHYOU production is GOTS certified, which ensures that we adhere to strict sustainability standards in our production processes. All the requirements of the GOTS certificate are regularly checked by the independent certification authority Soil Association. The safety of our production processes for the health of our employees, the environment and our customers is fundamental to us. Read more about sustainability in our production.
We care about ethical treatment of people as well as animals. That's why we are PETA-Approved Vegan certified, and we're excited to be newly V-LABEL certified as well! We do not use any animal-derived materials in MERCHYOU production, and all our paints and auxiliary materials are vegan. Through our certificates we have committed that no animal testing is or will ever be performed in the production of our products.
Sustainable textile in our catalogue
At MERCHYOU we care about the quality of the textile we offer you. We select our suppliers responsibly and are interested in the conditions and methods used to produce our textile.

The Fashion Revolution campaign is supported by our favourite brand, Stanley/Stella, which adheres to all the ecological and ethical criteria of the GOTS certificate when producing its textile.
Take a look at our catalogue to find not only the Stanley/Stella brand but also other certified manufacturers who guarantee safe and fair working conditions for their workers. Filter the catalogue for sustainable textile with GOTS, FAIR WEAR or FAIRTRADE, OEKO-TEX and other certificates.

We are pleased to be one of the few textile printers with GOTS certified production to offer you fully GOTS certified merch in combination with GOTS certified textile and GOTS printing! Here at MERCHYOU you can get a product that has been produced in a completely organic and ethical way.
Join the fashion revolution too!
Customers can fundamentally influence the development of the textile industry with their purchases and demands. Join the Fashion Revolution challenge and ask brands who made the clothes in your wardrobe and under what conditions. Or if you are a fashion brand, be transparent and show your customers that you are responsible in your production.
Share the challenge on your social media with the hashtags #WhoMadeMyClothes #FashionRevolutionWeek #FashionRevolution #WhatsInMyClothes.