Partners' talk: Kristína Tormová
Kristína Tormová is a Slovak actress, presenter, writer and, last but not least, a successful businesswoman. We adore her funny t-shirt designs, and we also proudly produce those belonging to the sustainable GOTS collection! We talked to Kristína about her journey of founding her own brand, her plans for the future and how she is (un)satisfied with us!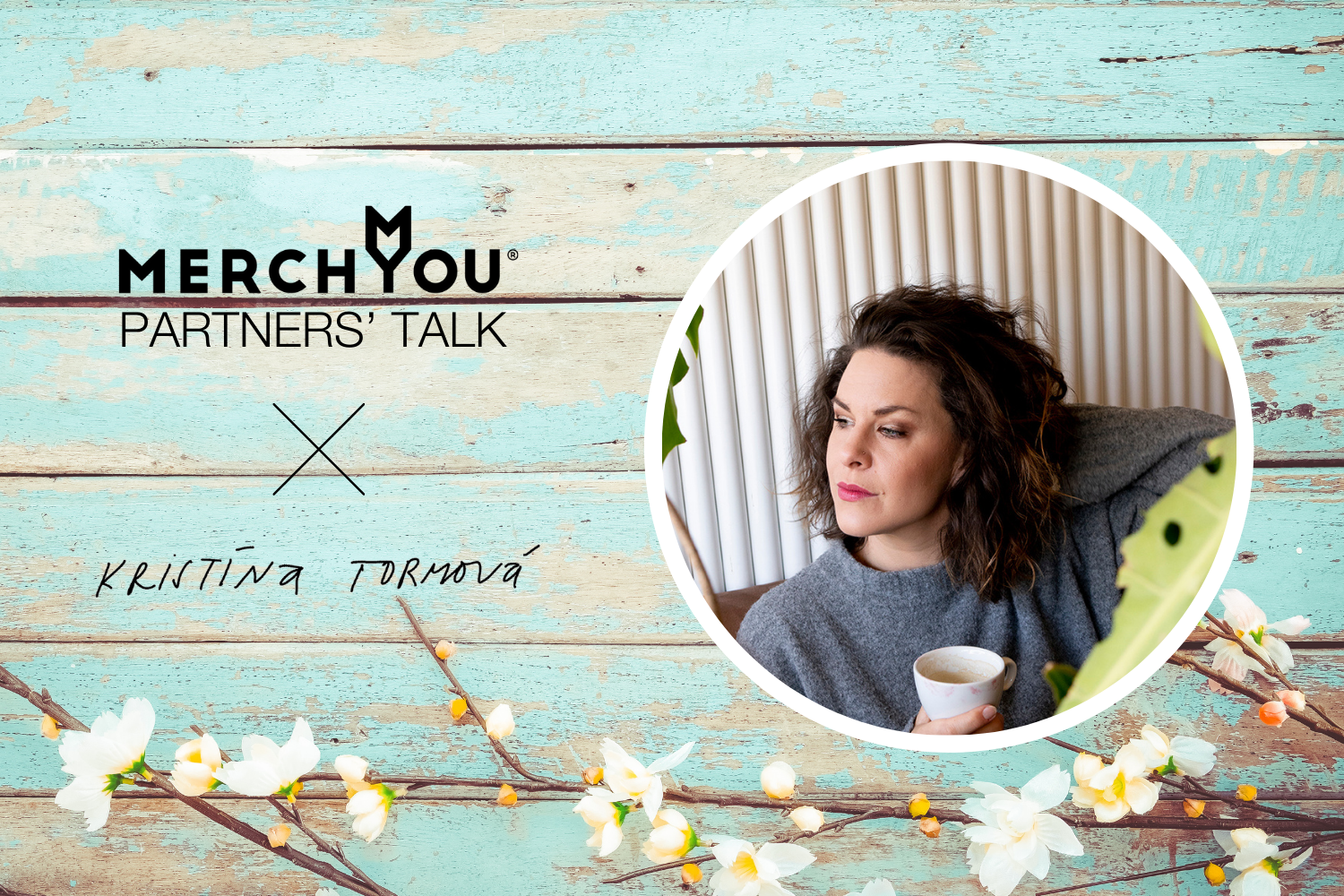 MERCHYOU Partners' talk are interviews with our partners - long-term customers for whom we produce textile with printing or embroidery. We have prepared a series of interviews with fashion brands, e-shops and bands on various topics. This time we talked to Kristína Tormová. We adore her funny t-shirt designs popular with Slovak customers. And we are very happy that we have the honour to produce the sustainable GOTS collection for Kristina. We talked to Kristina about her journey of founding her own brand, her plans for the future and how she is (un)satisfied with us!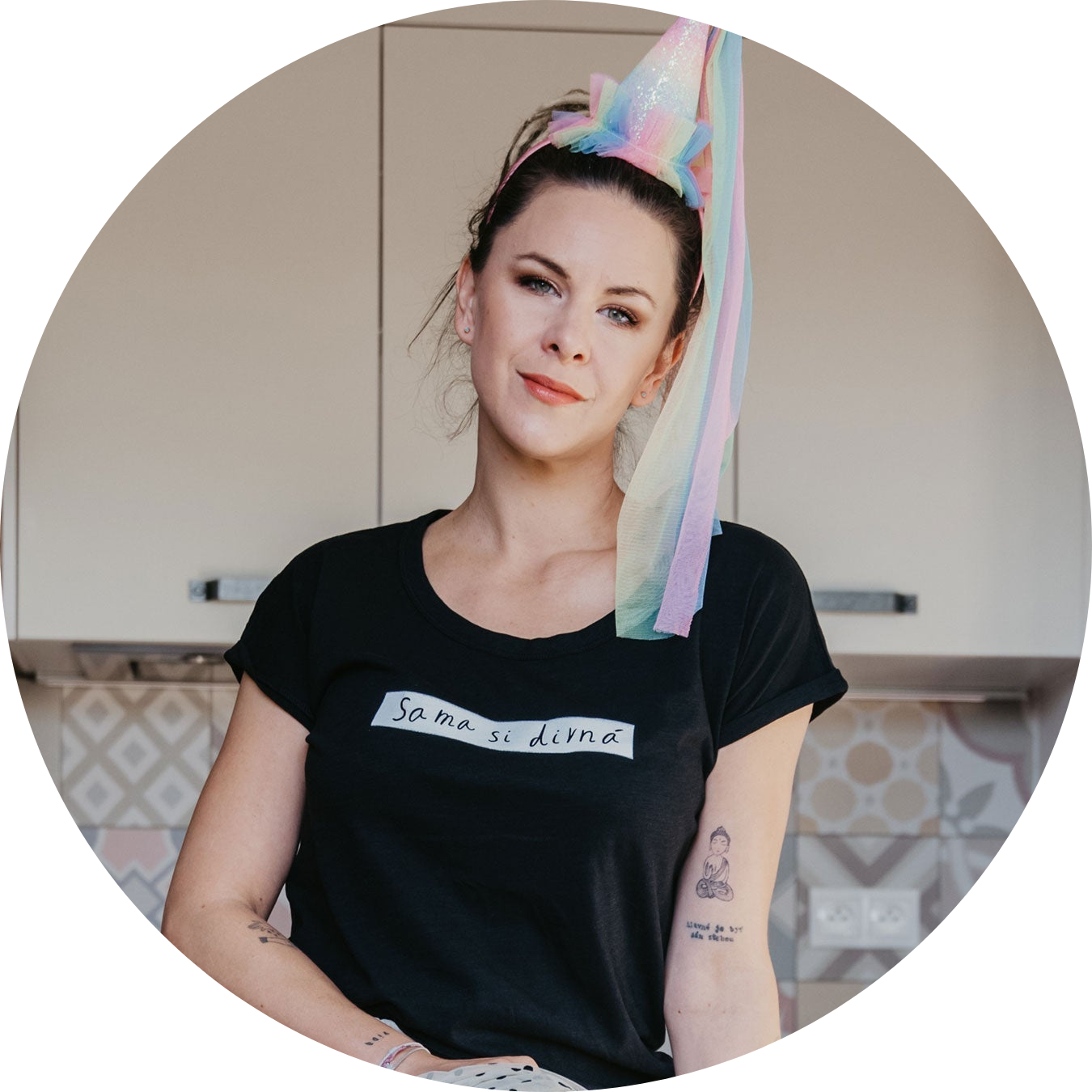 How did the idea to set up an e-shop with T-shirts come about? What led you to this?
This is a very long story that is more than fifteen years old. I painted T-shirts by hand for years, especially for my friends, and I fed my budget when I wasn't acting. I did the same during maternity leave because I wanted to be at home with the children and not leave them to a babysitter, but I needed some income. It went on for several years until I didn't manage to make those orders by hand, so I turned to my former brother-in-law, whom I asked if the t-shirts could be part of their KOMPOT portfolio. All the T-shirts were sold out on the first night, so they kept me, and entrusted the entire production of the T-shirts to their (already former) co-owner Peco.
This is a long story very short, but Peco is my husband today and he is still my T-shirt maker (and a co-parent). And as he is handy and wise in everything we needed, we set up our own e-shop www.kristinatormova.sk. We have our own warehouse, we sew mainly in Slovakia and we try to do it all the best we can. Sometimes it works. (laughter)

We love your t-shirt designs! 😊 Where do you get ideas that inspire you to create them?
Thanks a lot. I also love when I get an idea and even more when I see the idea dressed on someone. My ideas are simple and go by themselves. I can't influence their arrival. I am waiting. (laughter) Of course, if I have a creative tailor-made order, I use some focused thinking. But I prefer the spontaneous ones. I always surprise myself.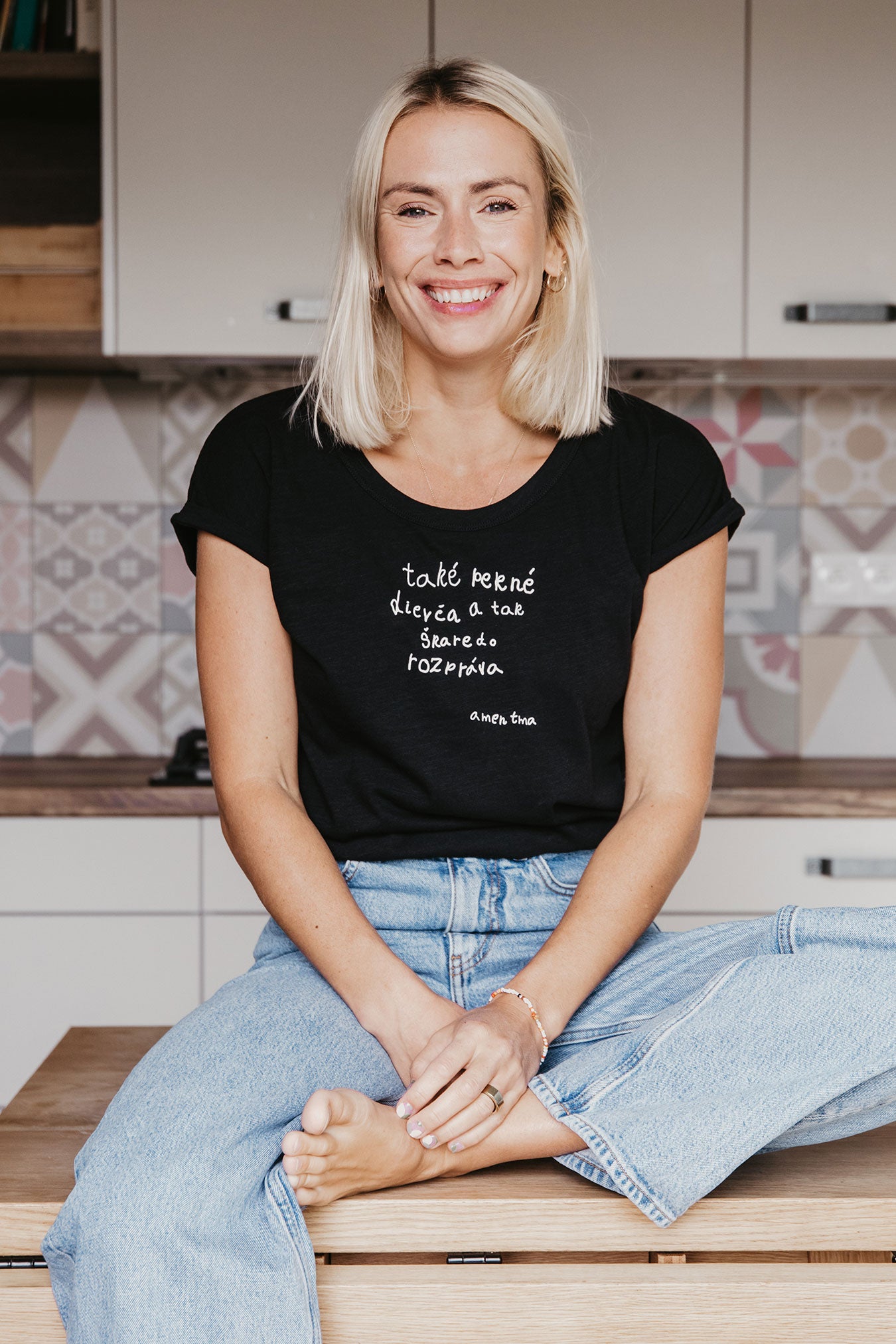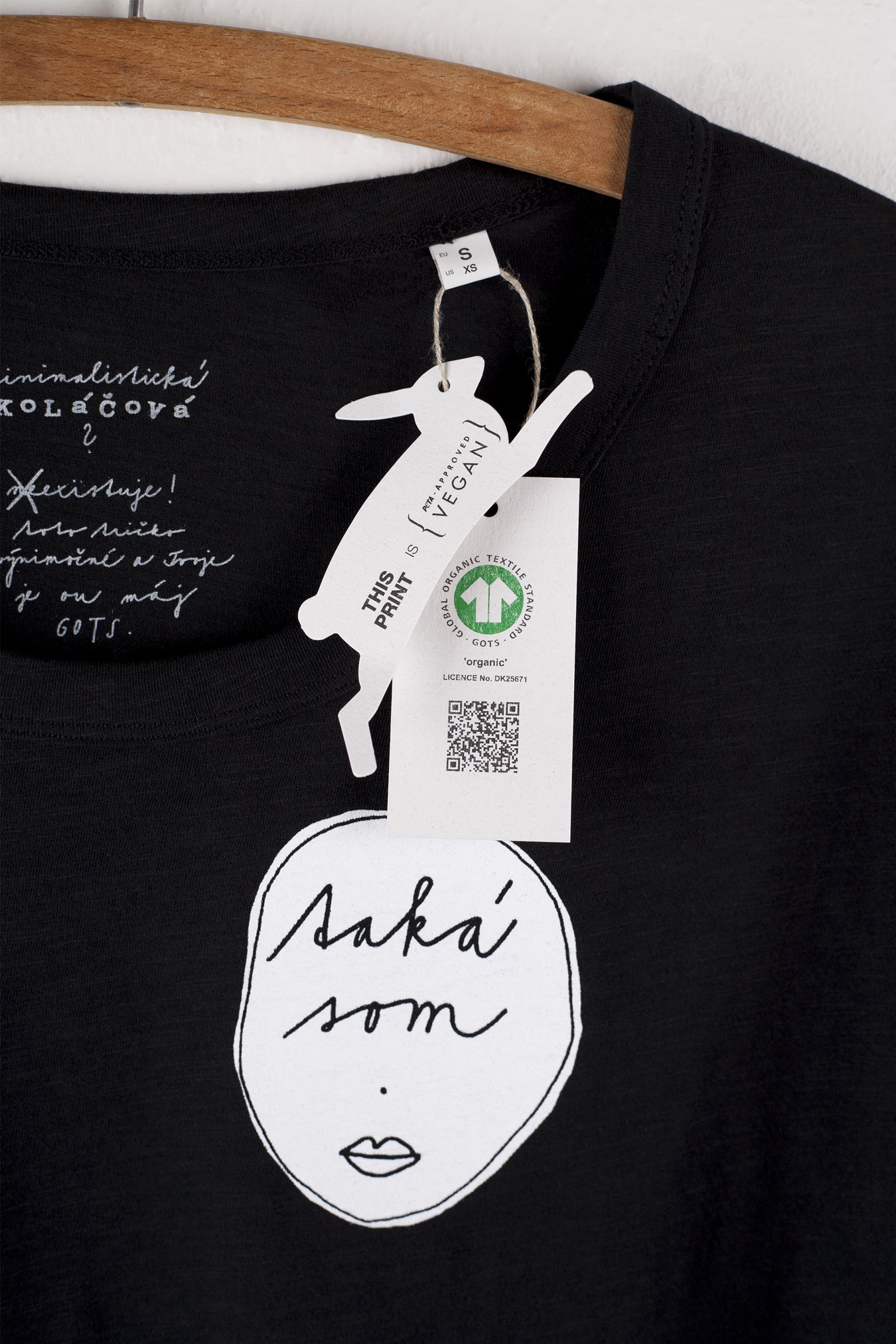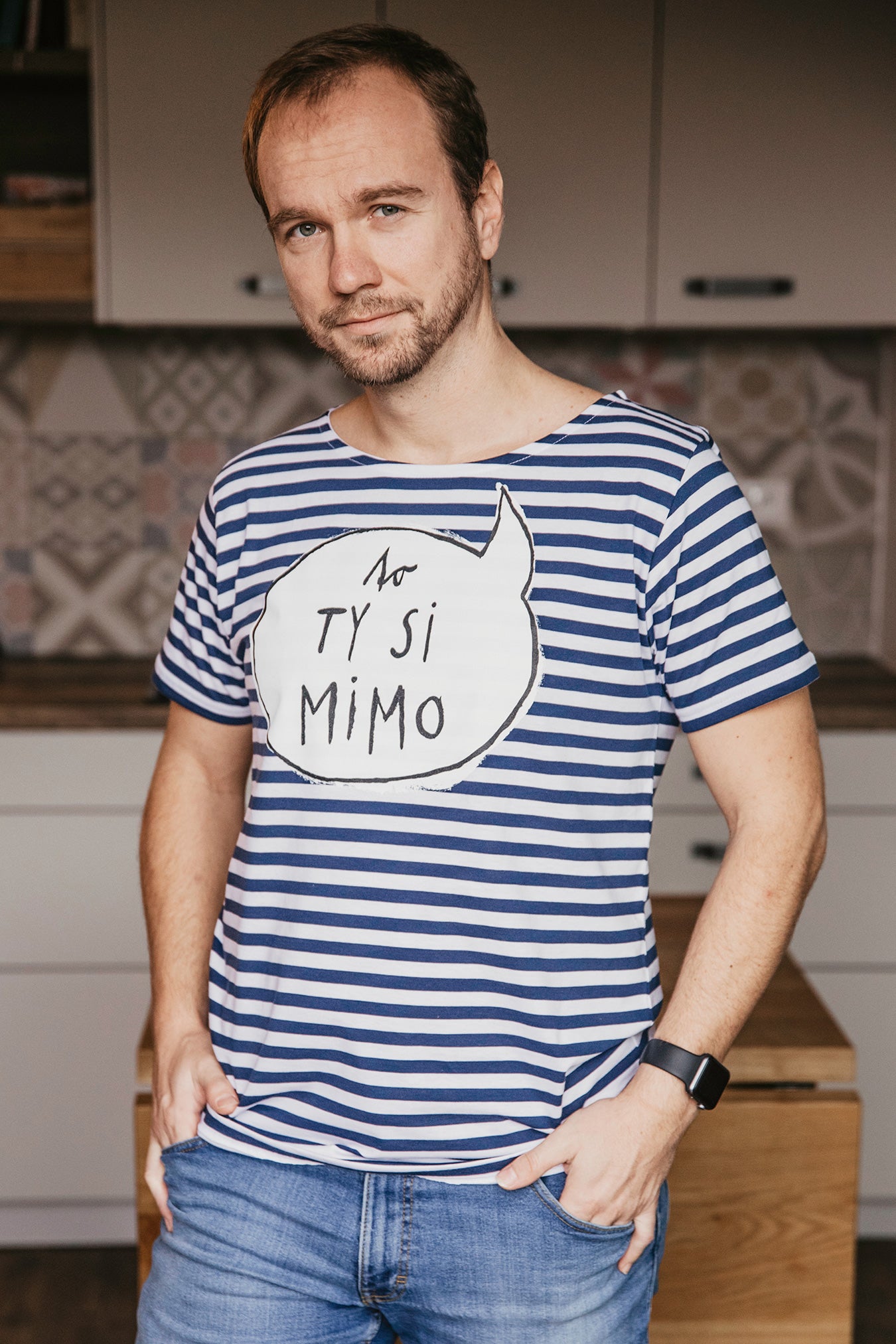 What do you perceive that customers value in your products the most? And what are YOU happy about?
I'm glad I finally have enough striped T-shirts. It's always been a very scarce commodity, and I needed them, because they're subtly comedic-circus and subtly evoke to me of Šulík's movie The Garden, and those are the two things I really love. Striped T-shirts can be worn with everything, and Coco Chanel already knew that. I'm just very happy that I'm not in need!
I am glad that we sew most of our things in a sheltered workshop in Slovakia. That those t-shirts are really ours. We used to use all sorts of "semi-finished" poor quality. And I'm also glad that we can occasionally provide our customers with "non-stripes," and that I broke free of the chain and came up with one-colour pieces that some people prefer to wear my fun on. And otherwise, I'm happy about everything that works out. It's the best to meet your shirt on the street. Our girls are already trained to run to such carrier, and say, "You have a nice T-shirt!"
Hahaha, that's great! We are also always very happy to see T-shirts we printed on people! ☺
How often do you change / introduce new textile and designs?
Depends on ideas, financial possibilities and warehouse space. But most of our products are long sellers, and then we have GOTS collections and some other ideas.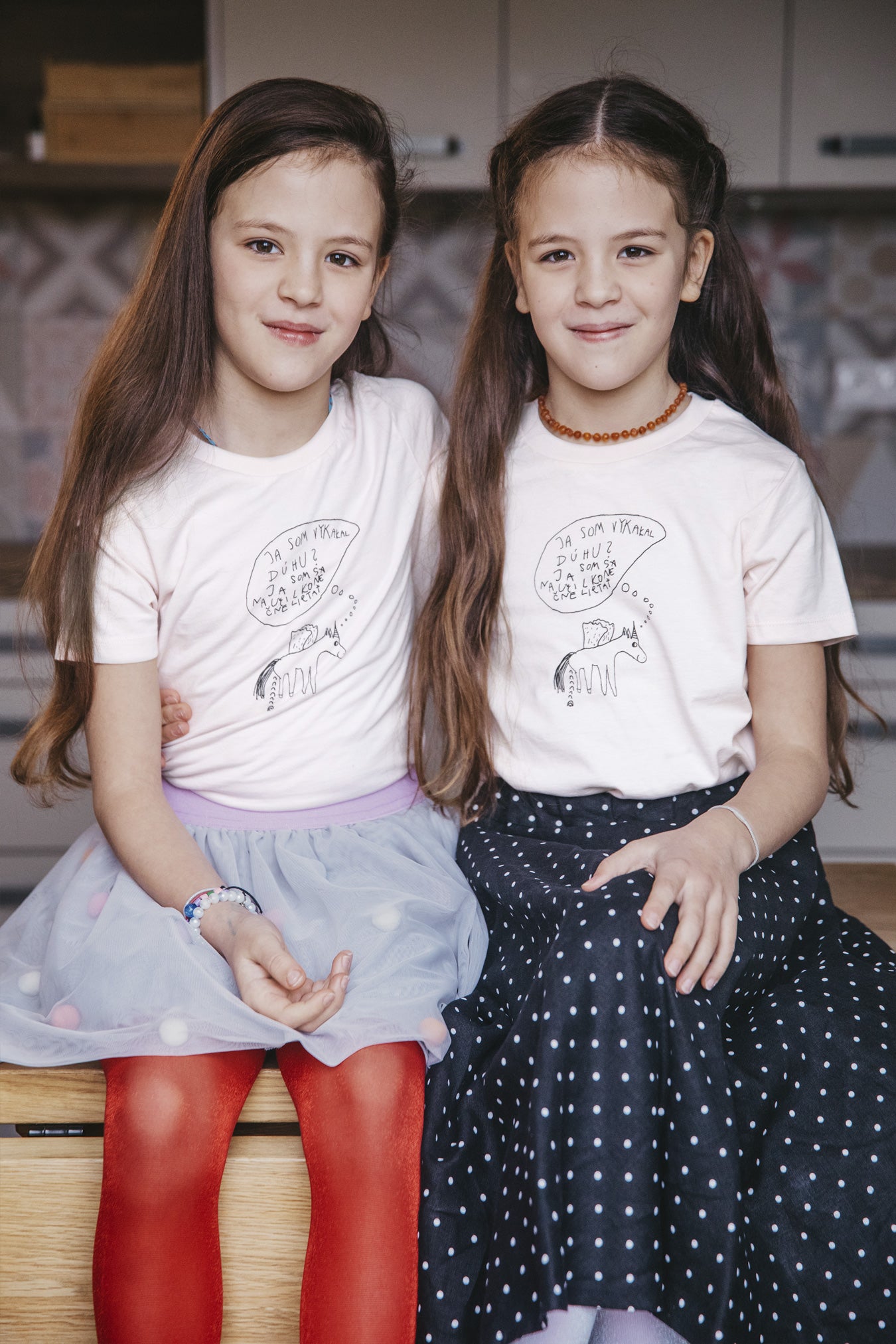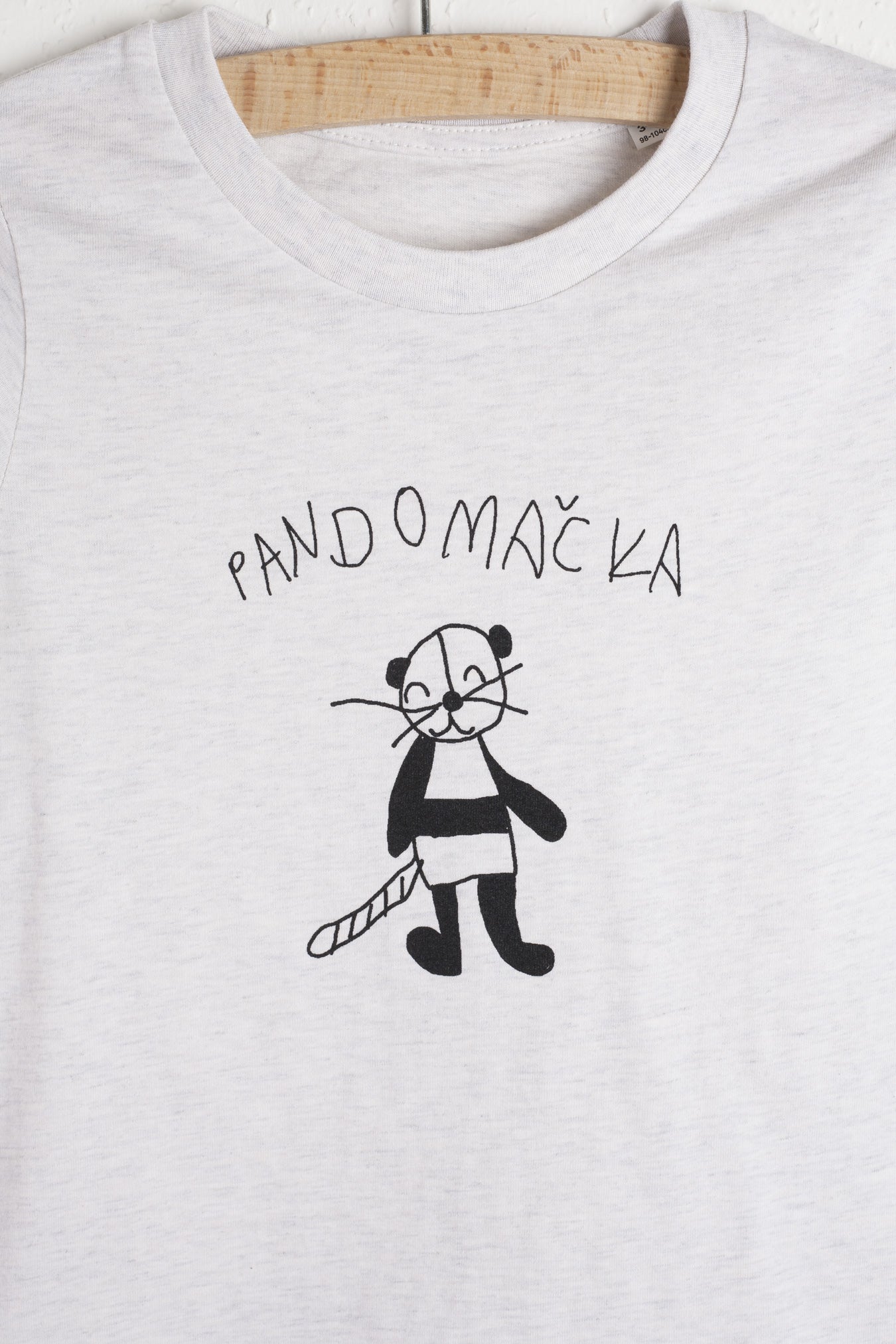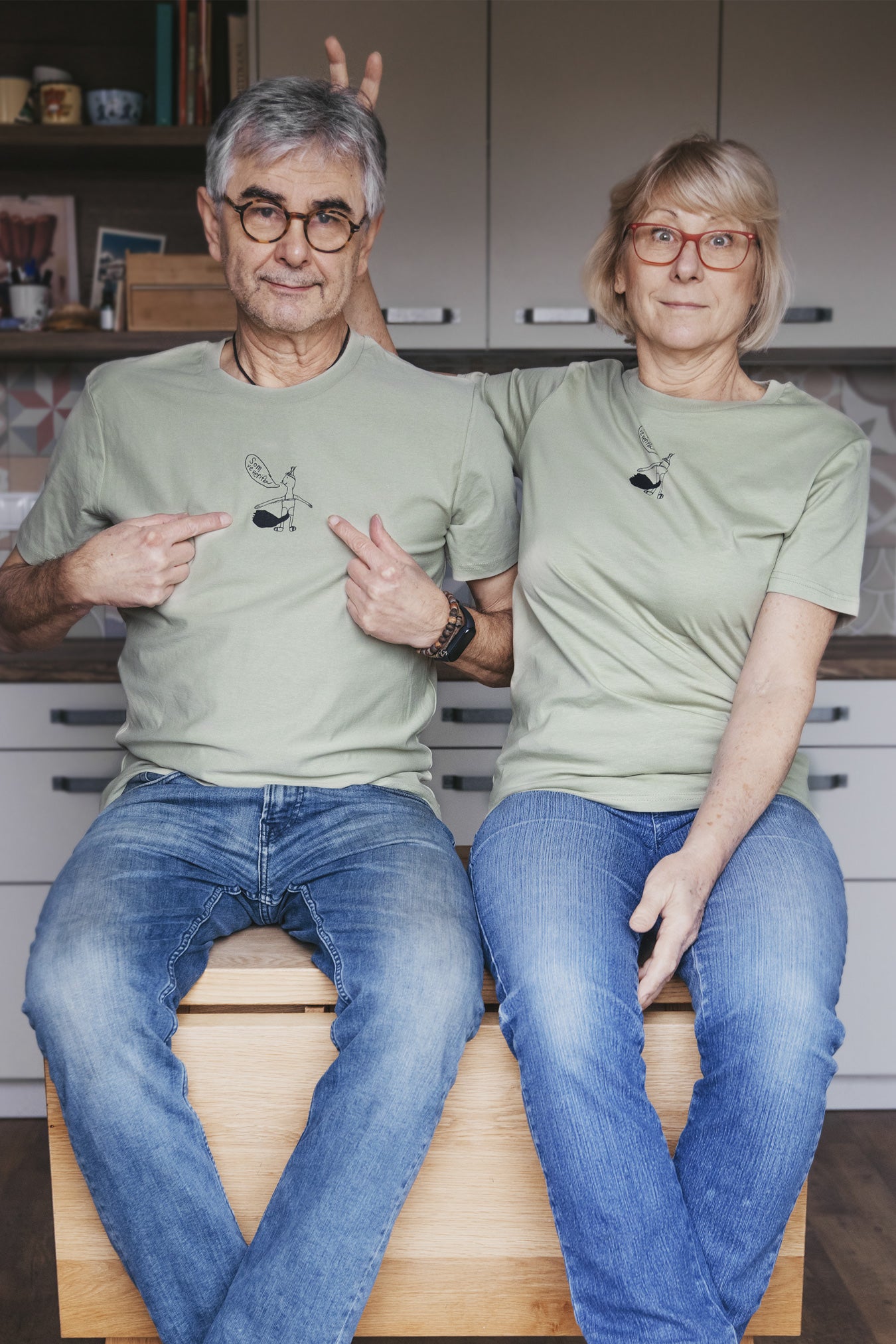 And we are glad that you have your sustainable GOTS certified products and printing right from us! How satisfied are you with us? Would you recommend MERCHYOU printing and products to others?
Of course, I wouldn't recommend, because then we won't have an early production date for us, don't be silly! (laughter) Of course we are satisfied, and we are glad that we can have a few GOTS pieces that are not local, and we do not sew them ourselves, but they have this wise certificate, which we as a small company have no chance of obtaining. We are happy we can work with you.
That's nice, we're very glad! What are your next t-shirt plans for the future?
These times don't favour sales much, so we'll see how it develops. The plans are big, we hope you will see them soon. They are colourful and kind-hearted. We keep our fingers crossed and we are already looking forward to it!
Do you have any other ideas you would like to share with our readers and customers?
Yes! Please support local creators and brands. We need it and we will be incredibly grateful if, instead of five fast-fashion T-shirts, you buy one that has passed through the hands we know and have been made with love. So, I hope that you at MERCHYOU also make our t-shirts with love! Because I'm counting on it!
Thank you! Of course, how else! 💚 Thank you too for a nice talk and for your trust so far! And we look forward to more great designs!