Partners' talk: ON THE BOAT
MERCHYOU Partners' talk are interviews with our partners - long-term customers for whom we produce textile with printing or embroidery. We have prepared a series of interviews with fashion brands, e-shops and bands on various topics. Our first partner we talked to is the ON THE BOAT brand, which offers sustainable textile with the printing of unique messages. You will find out about the idea the brand stands for, how they like cooperation with MERCHYOU and much more.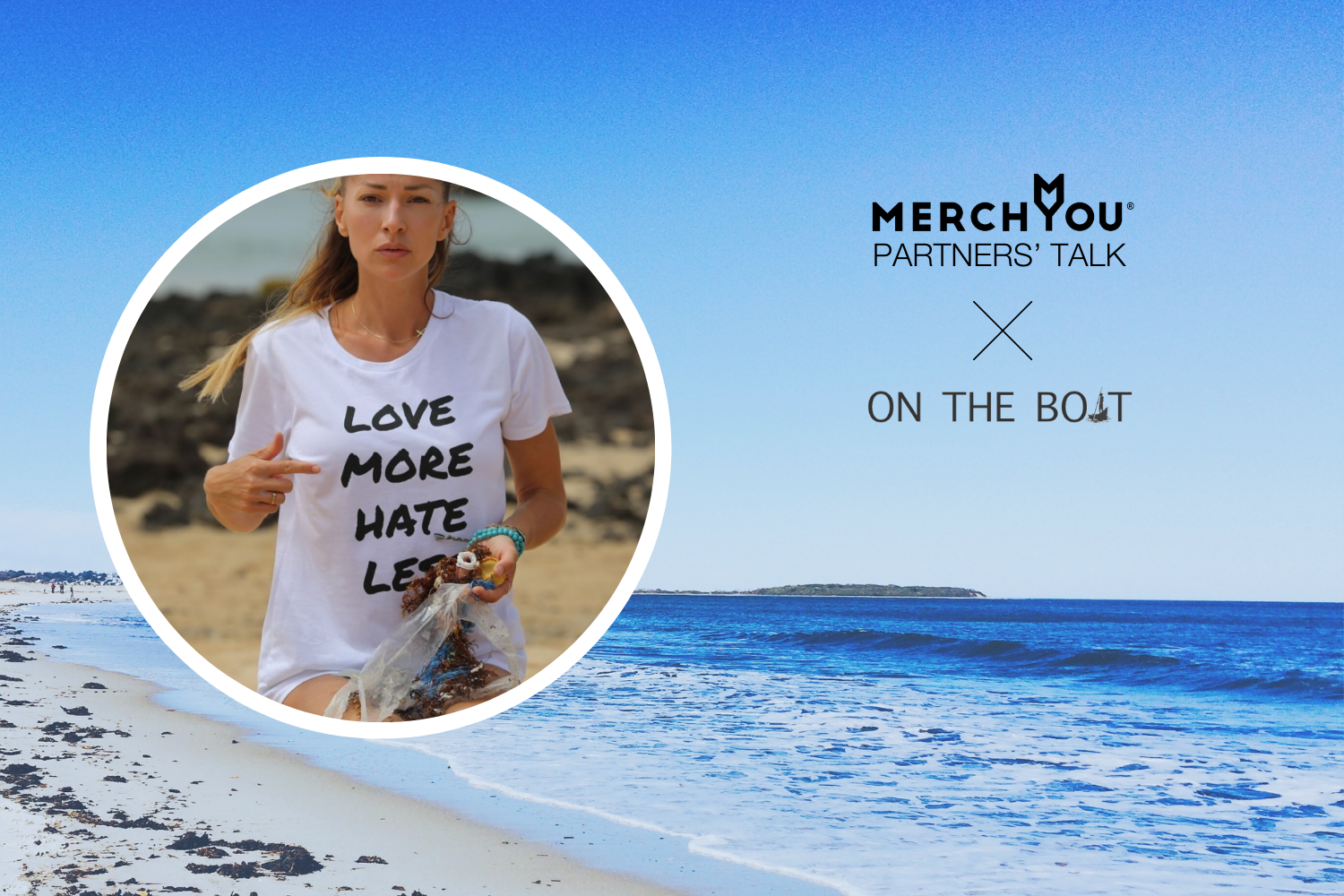 The ON THE BOAT brand sells clothing made of organic cotton with GOTS and Fair Wear certificates. In their offer you can also find the author's upcycled work. The prints on the T-shirts speak through messages and statements that encourage reflection and greater friendliness towards our planet. By purchasing T-shirts from the ON THE BOAT brand, you will support non-profit organisations such as the Hnutí duha (Rainbow movement), Farma naděje (Farm of Hope) or Clean Ocean Project.
We have been printing for the ON THE BOAT brand at MERCHYOU for 4 years. We talked to Jana, who is behind the brand, about her journey to found ON THE BOAT and our mutual partnership.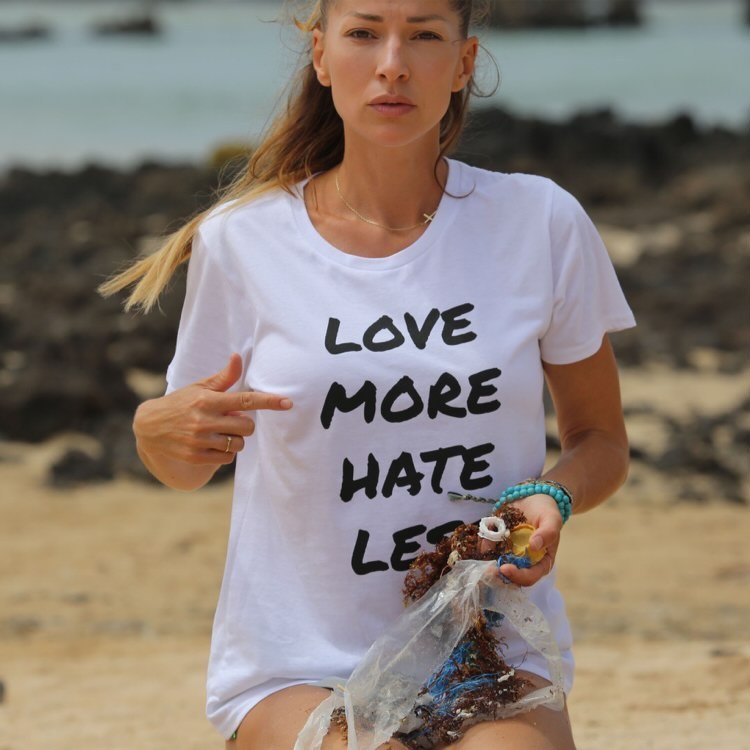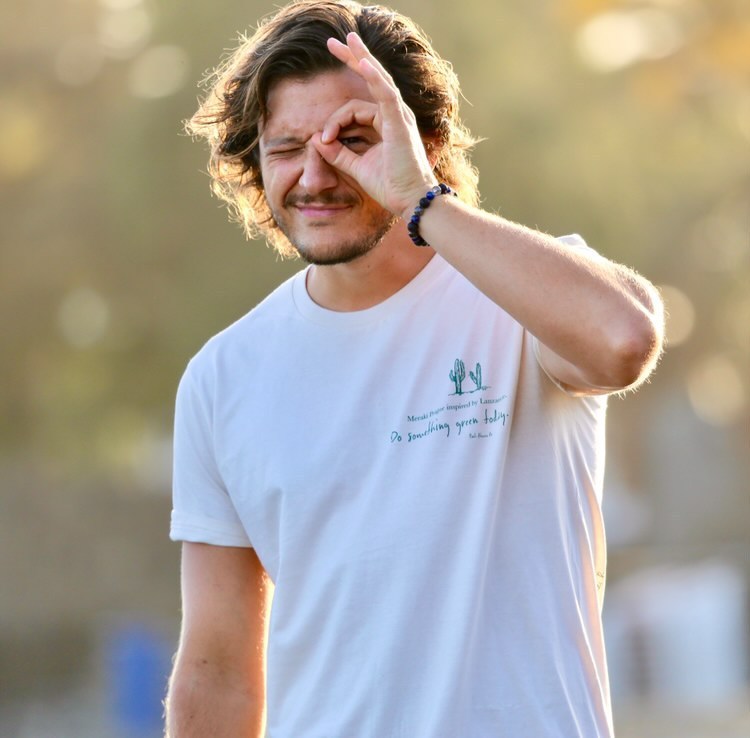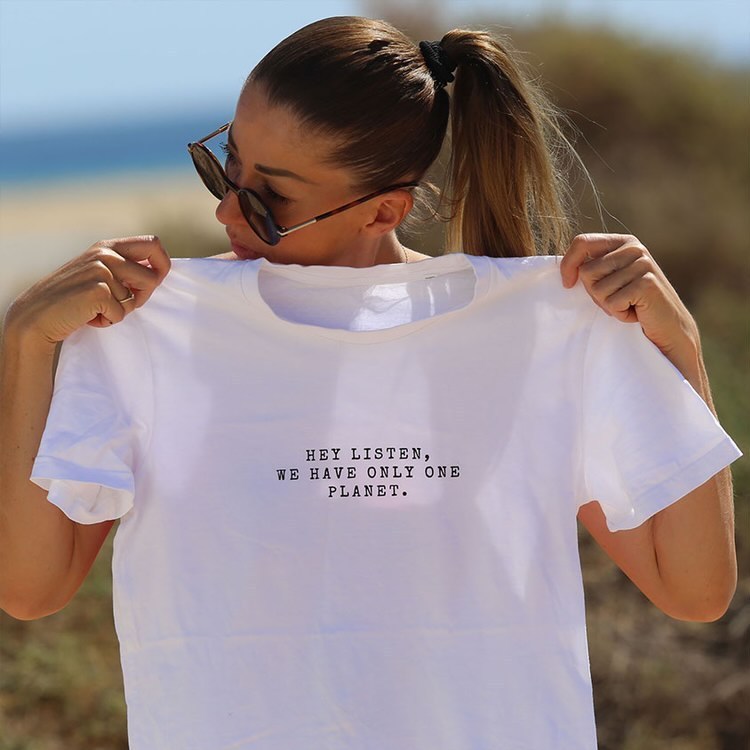 What inspired you to establish the ON THE BOAT brand and where does its name come from?
I was mainly inspired to establish the brand by the current sad situation in textile industry. Clothing has been my love since childhood and I have been in this industry since school days as a student of clothing technology in Liberec, Czechia. For several years I worked in textile workshops in various positions in the production process. Realizing the whole situation in this area not only in our country, but especially the situation of fast fashion chains in third world countries, led me to the idea of founding the brand ON THE BOAT.
Its name expresses the realization that we are all in the same ship - in the same place - in the same situation. We only have one planet Earth, and we can each change the situation for the better with our conscious approach to choosing and buying clothes, to plastic waste or eating.
What is the mission of your brand / what does your brand bring to customers / the world?
I try to send an important message on with the individual inscriptions on the T-shirts. Anyone who wears a T-shirt with the words 'The world needs people who live with their hearts', for example, can spark several debates on this topic in a day and thus strengthen positive thoughts in each of us.
Other products created by the upcycling process are supposed to show people that it is very important to use things and materials that are already here, and there is no need to constantly buy new things and be part of consumption, which can have fatal consequences for us.
The whole design and style of the products is oriented not only in a minimalist and timeless way, so as not to be subject to trends, but mainly in such a way as to address the part of shoppers unfamiliar with sustainability (most shoppers 😊 - mainstream).
How are unique texts / missions and design for textiles created? What inspires you when creating a design?
When creating a design, I am inspired by what the fast fashion shopping group wears. I try to approach the style of brands such as Zara, Mango, or I am inspired in the latest collections by Dior or Armani. But the resulting design must always be minimalist and timeless.
The text itself is intended to draw attention to some environmental issues, but only very decently so as to address the widest possible group of people.
What makes your brand different, unique?
The brand is different in that even though we belong to the group of sustainable brands, we try to sell our products to people who know little about sustainability, and thanks to social networks we try to communicate with people and educate with our other activities (cleaning the oceans, sustainable living).
What do you perceive that your customers value the most in your products?
I think it's the story behind the brand.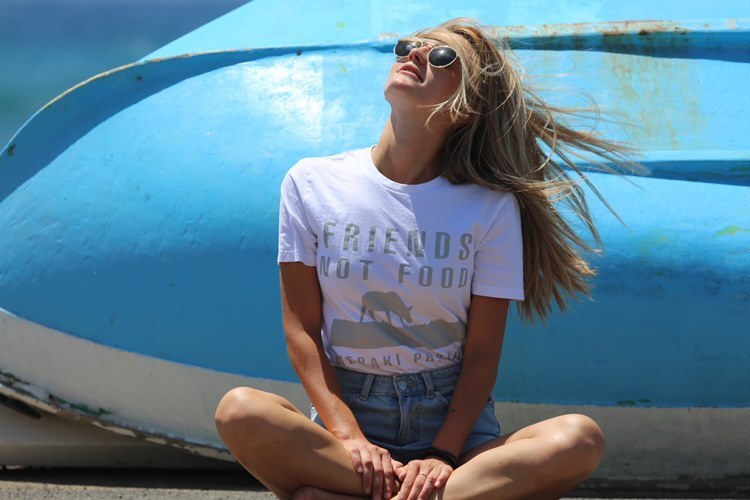 What does sustainability mean to you?
For me, sustainability means living so that our children and future generations have the same or even better living conditions. Plenty of water, clean air, clean healthy forests and oceans 😊
In what ways is your brand sustainable?
We do not use plastic packaging or textile labelling. We pack in recycled paper, which we stamp by hand.
We work with you - amazing MERCHYOU! 😊
We upcycle.
We are personally involved in the cleansing of the Atlantic Ocean.
By selling our T-shirts we support the non-profit organisations.
You choose exclusively GOTS certified textile from us. What do you see as the added value of a GOTS certificate?
The added value of the GOTS certificate is a plus for our planet in all respects, and I very much appreciate this certification, especially for children's clothing.
What does parthership with MERCHYOU bring you? Would you recommend it to others?
Cooperation with MERCHYOU brings me a very pleasant and important feeling of security that we will always receive the perfect shipment on time. Communication is always very nice and friendly. At the beginning of my business, this approach was very important to me.
I would definitely recommend MERCHYOU and I am doing it :))
We are very happy! 😊
How does working on ON THE BOAT fulfill you and bring you joy?
Textile is my love, I am most fulfilled by creation itself, thinking about colour combinations, finding suitable fonts for printing. I can play with one inscription on a T-shirt for hours. 😊 Not to mention the creation of upcycled pieces, where the imagination knows no bounds.
So the work itself is what I enjoy and what fulfills me the most.
What has inspired you the most lately? Do you have a favourite quote?
The time I spend by the ocean with my family inspires me the most in both creativity and personal life. We can spend hours on remote beaches discovering reefs, fish, the sea world. The children and we are in perfect harmony and peace here. I get strength and a right feeling from this mood.
The quote that appeals to me and I'm still wondering if I should put it on a T-shirt: If you want to change the world, go home and love your family. (Mother Teresa)
Do you have any other ideas you would like to share / tell our readers?
❤️