Partners' talk: STAY COLD
MERCHYOU Partners' talk are interviews with our partners - long-term customers for whom we produce textile with printing or embroidery. We have prepared a series of interviews with fashion brands, e-shops and bands on various topics. This time we talked to Stay Cold Apparel, which offers quality and characterful streetwear clothing. You will find out more about the brand and where it comes from, how they like cooperation with MERCHYOU and much more.
Stay Cold Apparel is a revolutionary streetwear brand from Berlin, Germany, that offers quality streetwear designed by world's renowned tattoo artists. At MERCHYOU, we have been proudly printing awesome colourful designs for Stay Cold for more than 8 years. We talked to Max, the founder behind the successful brand, about his journey to establish the brand and our mutual partnership.
What led you or inspired you to start your own fashion brand? How and when was your brand created?
I had the Idea to create the Stay Cold Apparel brand during the summer of 2014, 6 months later, on 1st of February 2015, I was able to launch the website. My mother pushed me into doing art from the very beginning. I always had an inner ambition that drives me to do creative things. I love to build things. I painted a lot as a kid. My mother was a fashion designer herself. So as a child, I was always around her when she worked in her studio at home, designing new collections. I'm sure that it had a huge influence on me and inspired me to create things and therefore, eventually, led me to the idea of building a fashion brand like Stay Cold Apparel.
It's hard for me to accept things as they are. I overanalyse and question everything, I have problems with authority. This business is the natural consequence of it. If you are interested in the whole story, I created a blog post about it here.
How did the name Stay Cold Apparel come about and what does it mean?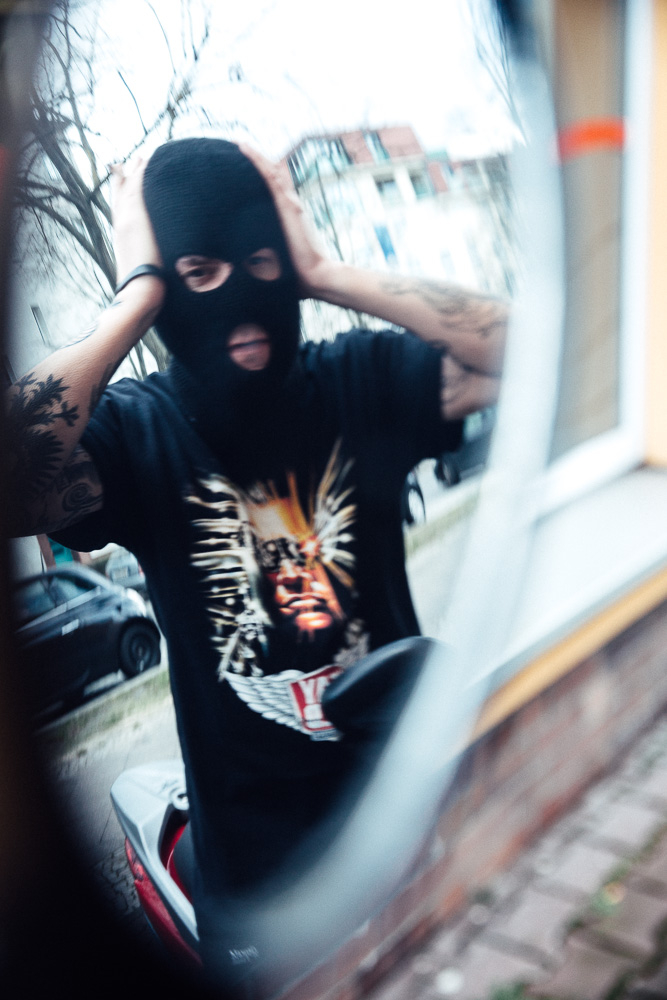 The name "Stay Cold" was inspired by the self-named song from the band called Trapped Under Ice and the lines "You can't hurt me anymore, I stay cold forevermore". Back then that was exactly how I felt, and I could absolutely relate to that phrase. It perfectly reflected my kinda black metal views on society. I was at 'war with this world'. Back then I really believed that I am the natural born "Lone Wolf". I was constantly depressed until I almost felt nothing but hate and disgust. I believed that this was the right way without even thinking about it.
Time flew by and I worked on myself constantly and learned a lot about myself, until I realised what life is all about. Life is about connections and the biggest achievement you can work towards in life, is to be able to become yourself, and have real, truthful, deeply emotional and constant connections to other beings around you. You can't achieve this by cutting yourself off from people. You will always encounter new people in life. So, if you have a problem with people, you have a problem with life.
The true meaning of Stay Cold changed over the years, but still means the same. Words are always a time stamp of our current situation and beliefs. If you ask me about the meaning of Stay Cold today, I will answer... It is about becoming yourself to the fullest. And I want to encourage as many people as I can to do so. The definition of "Stay Cold" (staying cold) is to distance yourself from the opinions and expectations of others so you'll be able to go your own way and achieve freedom, to live true to your own values so you can become yourself, no matter what...It's your life and you make the rules! Make the best out of it...
How are the designs for your prints created?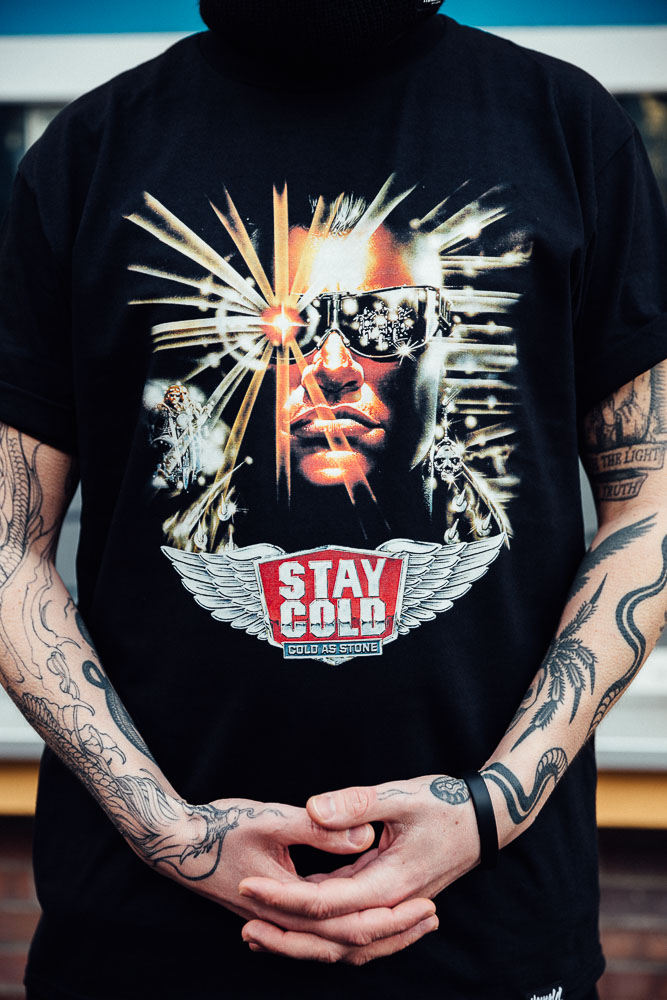 When it comes to the artworks, we, at Stay Cold, are working as a collective to try to constantly improve and analyse to become better and better every day. I believe that as a collective of creative people you will always get the best results compared to one single opinion. Stay Cold Apparel works with the world's most respected tattoo artists and illustrators to create one-of-a-kind artworks and illustrations that reflect the brands message perfectly and spread the word.
We have been printing your awesome designs for quite some time. How do you like printing with us? And would you recommend our printing services to others? 😊
I discovered MERCHYOU back in 2013 because I constantly had problems finding a trustworthy printing company in Germany. It was then that my Friend Mikita who was a friend of Drahoš (one of the MERCHYOU co-founders) for years, told me I should try MERCHYOU out. I never switched companies ever since. If you are creating physical products, there will always be f*ck ups and problems, especially when it comes to the more and more complex artworks we are trying to create. But we've always found a solution to every problem, and I respect Drahoš and the whole MERCHYOU team a lot for what they have created and their constant development over the years.
What are your plans for the upcoming future?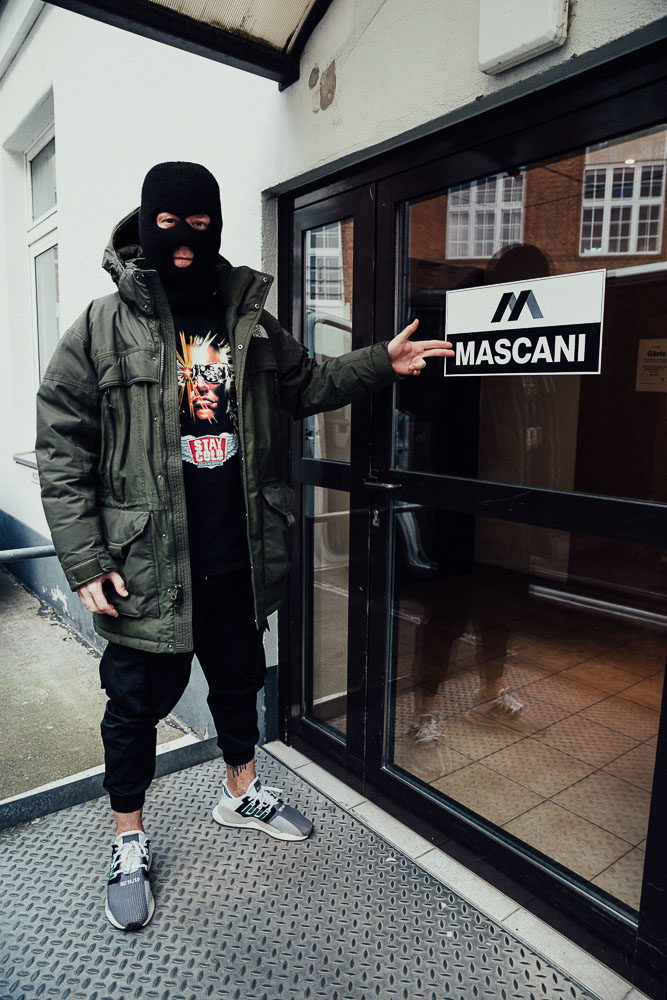 Our mission is to bring quality and character back into streetwear, while also creating high quality, resistant and durable clothing and to spread the Stay Cold message to encourage people to be able to become themselves.
We work with the mantra "CANI". Which is also integrated in the company name "MASCANI" which stands behind the Stay Cold brand. It's a CODE. It stands for 1. MA. Maximilian Abraham, 2. SCA. Stay Cold Apparel and 3. CANI "Constant and Never-Ending Improvement". And that's what we're trying to live by every day.
"Stay Cold" means to improve yourself to the point where you are able to actually become yourself so you can live your life to the fullest, no matter what. And that's also true for the brand.
Is there any advice or idea you would like to share with our readers and customer?
Absolutely and it's the most important message I have to share: Stay f*cking Cold!!!
Max