What do textile certificates guarantee?
There are many textile certificates and each one of them guarantees something different. Experienced professionals in the field of sustainable fashion can also have a problem to navigate. Which one is the best?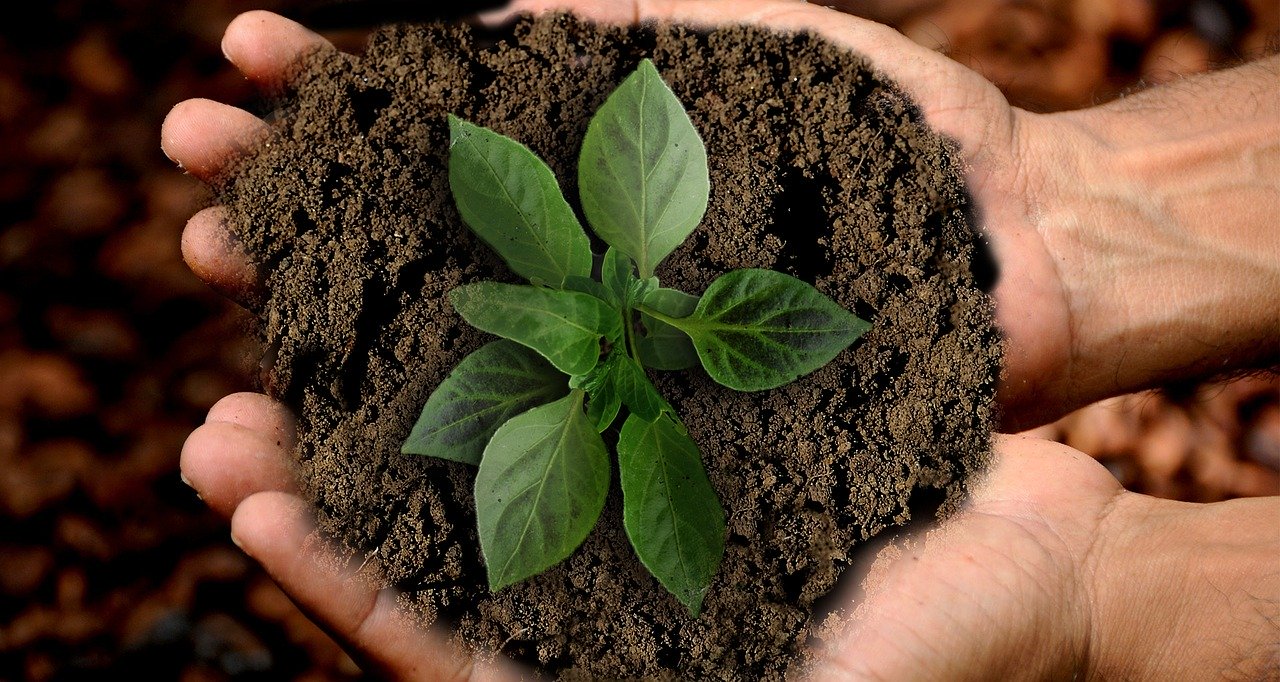 Conventional textile production and processing destroys the soil, consumes a lot of water, and uses dangerous chemicals. Sustainable production is much more environmentally friendly and ensures fair working conditions. Textile certificates are helpful in choosing a sustainable textile. There are many, but each guarantees something different. Some only guarantee the origin of the source material, others also guarantee sustainable follow-up production processes such as textile processing, printing, and working conditions. Even experienced experts in the field of sustainable fashion may struggle to comprehend textile certificates. We will try to shed light on the steps leading to getting the orientation in them.
Partial aspects of production are addressed by several certificates. For example, the Oeko-Tex Standard 100 certificate guarantees the health safety of textiles that do not contain chemicals harmful to health. However, it does not take into account the conditions of cultivation or subsequent processing of the material, and the products may come from factories with inhumane working conditions.
There are also certificates guaranteeing a certain proportion of organically grown source material in the product. However, the minimum required proportion of organic yarn guaranteed by the certificates varies. Therefore, it may not be an exception when we buy clothes from a shelf marked as "organic cotton," but our product contains only a small amount of organic cotton in addition to the inorganic one.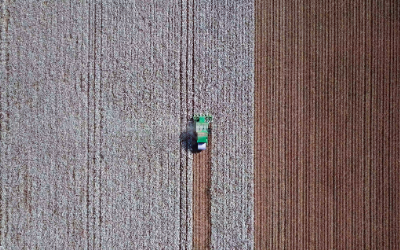 Even for a product marked with "made from organic cotton" or "100% organic cotton", we do not know how the product was further processed. Although it is a textile made from raw organic cotton, it was subsequently processed purely conventionally. 100% share of organic cotton can be found, for example, in products marked with OCS 100 (from the English Organic Content Standard 100) or GOTS organic.
We can be sure of fair working conditions in production with the Fair Wear certificate of the Fair Wear Foundation, which regularly inspects certified operations.
When choosing a textile, it is therefore important to monitor not only whether the product has a certificate, but also what it guarantees. It is sometimes difficult for people to orientate themselves among the number of certificates. Fortunately, there are those that guarantee all important aspects of production, both ecologically and ethically, and where independent certification authorities properly control all operations.
And which is a sure bet?
GOTS certificate as a guarantee of fair and sustainable production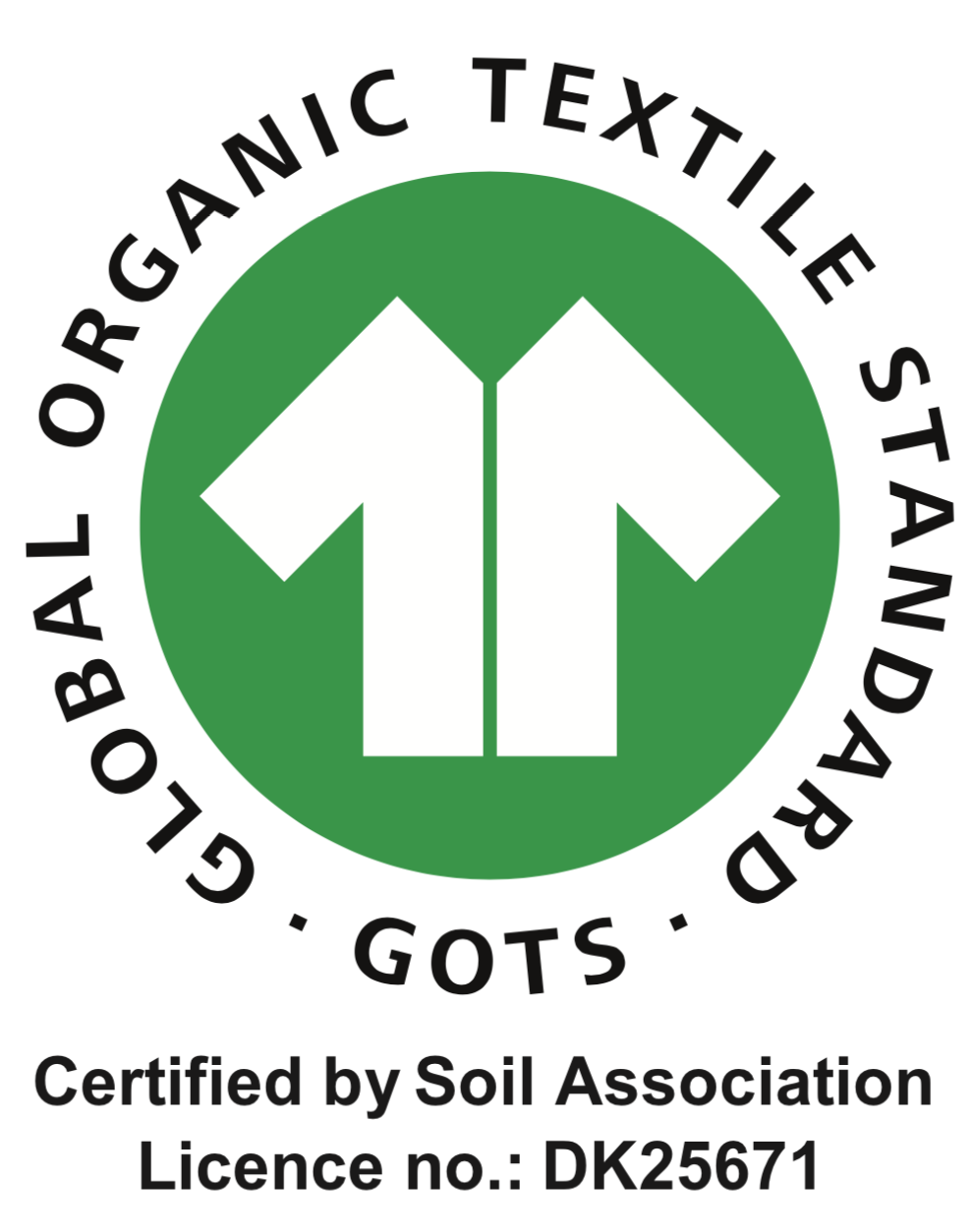 Certification according to the Global Organic Textile Standard (GOTS) is globally recognized as the highest standard in the production, processing and printing of textiles made of certified organically grown organic raw materials. There is a guarantee of compliance with strict criteria in the field of environmental friendliness but also social responsibility (Fair Wear standard) throughout the whole supply chain. The criteria are being tightened every two years and all operations produce in accordance with them.
Social (ethical) criteria are based on key International Labor Organization (ILO) conventions, which, among other things, prohibit child or forced labor. Employees in certified operations work in safe and satisfactory working conditions, are paid a decent wage and their health is being protected.
In order for a final textile product to be GOTS certified, all production facilities involved in the production of GOTS products (including textile printers) must be certified and inspected annually by an independent certification authority approved by GOTS.
If a brand has a range of GOTS certified products or even all GOTS products, you can be sure that you have bought a 100% ecological and ethical product.
This benefit also applies to a MERCHYOU customer ordering a GOTS certified textile with a GOTS certified print, as this will obtain a GOTS certificate for the entire product.
We work with GOTS-certified inks and all production processes as well as the management of waste generated during production are subject to appropriate control by an independent certification authority (Soil Association), which guarantees that everything is in accordance with GOTS standards.
MERCHYOU - the only GOTS certified textile printer in Slovakia and the Czech Republic
Finding GOTS certified textiles in our country is no longer difficult. We can find them in many stores selling clothes or home textiles. At MERCHYOU we also offer GOTS certified printing.
We are the only GOTS certified textile printer in Czech Republic and Slovakia. Our annual audit guarantees compliance with all GOTS standards. Only with us you have the opportunity to order a completely GOTS certified product with a print in Czech Republic. We will be happy to print T-shirts, sweatshirts, sweatpants or dresses for you sustainably - ecologically and ethically.
Why order GOTS certified products?
• Organic cultivation and further processing of cotton and textiles = protection of farmers, production workers and the environment.
• Textile printing without hazardous chemicals = protection of employees in production and the environment.
• Products without harmful residues = protection of the health of the consumer (your customer).
• Fair working hours, payment of adequate wages, suitable working conditions, protection of the health of farmers and production workers.
• Assurance of ecologically and ethically produced textiles = assurance of quality and transparency in all aspects of production.
How do we label GOTS products at MERCHYOU?
• Information about the GOTS certificate printed on the tag of each GOTS product we manufacture.
• Tag made of 100% recycled paper with FSC certificate, printed with soy-based inks.
• Do not accept only the manufacturers' certification claims, check at global-standard.org that the manufacturer is actually certified and states its license number on the product!
What brands of GOTS certified textiles do we offer at MERCHYOU?