GOTS version 7.0
Sustainability standards need to be continually pushed and adapted to changing production demands and scientific knowledge. The GOTS certificate has again moved up to level 7.0. Find out what are the basic criteria of this most stringent textile certification and what requirements the new version brings.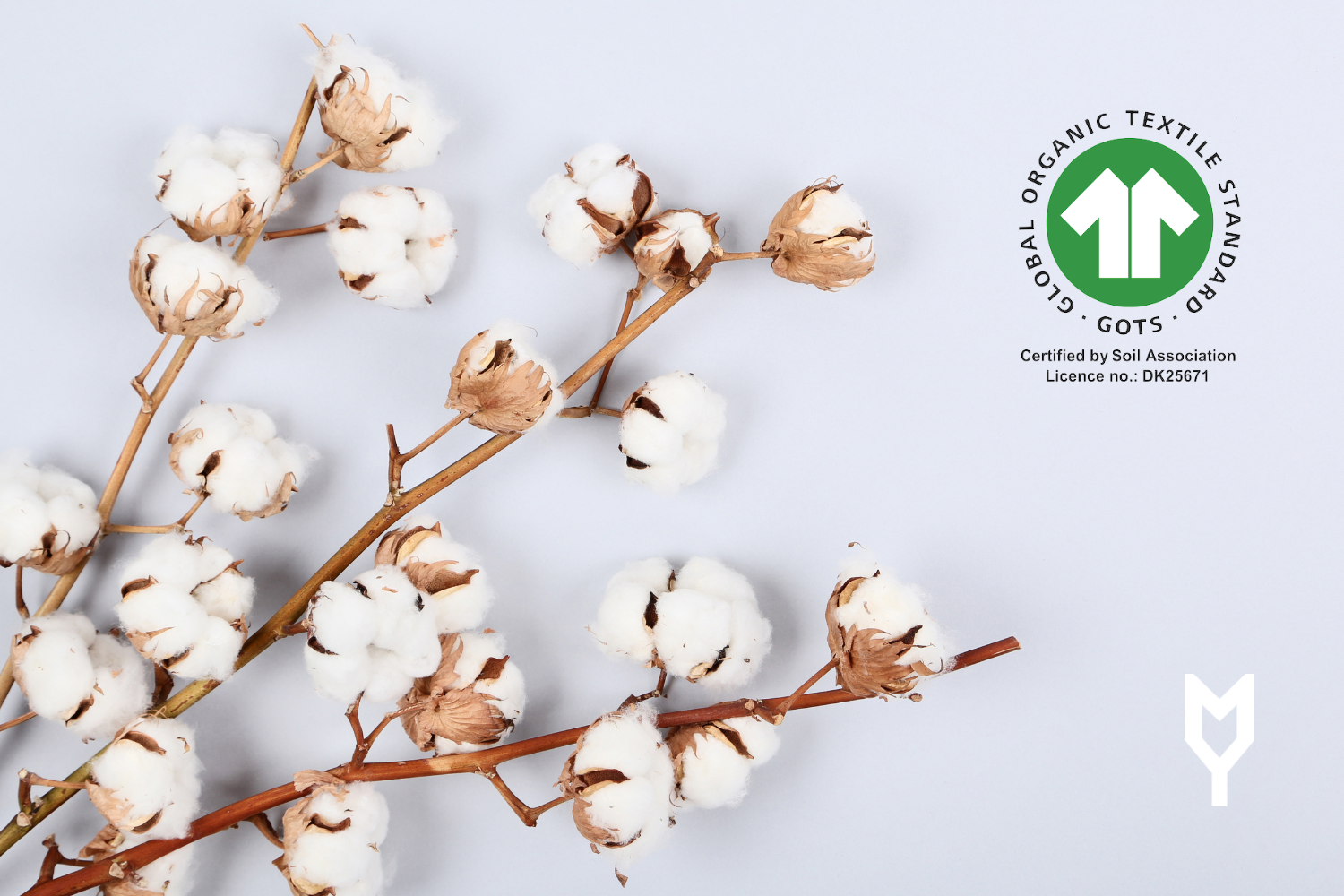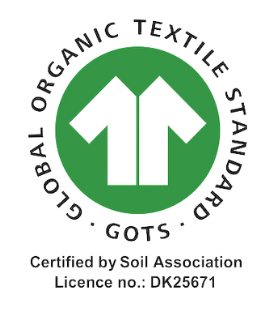 GOTS, or Global Organic Textile Standard, is a globally recognised certificate for textile made from organic material. GOTS monitors compliance with environmental and social standards throughout the entire production process - from cultivation, processing to product finishing. All production steps of GOTS certified entities are regularly audited.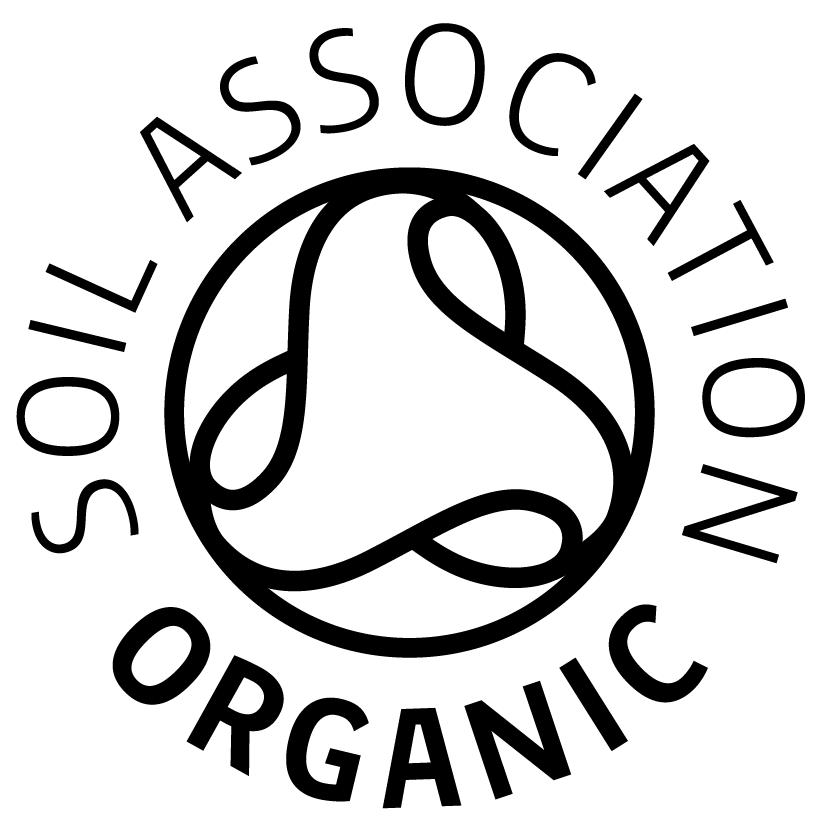 Also, our MERCHYOU production is visited annually by the Soil Association, an independent inspection organisation. With the stricter requirements of the new version of GOTS, we need to improve our production processes, and adapt to the increasing demands for sustainability. GOTS is thus a credible indicator of high quality and, above all, of respect for nature and people.
THE BASICS OF THE GOTS STANDARD
The general requirements of GOTS include, in particular, a minimum content of certified organic fibres, the prohibition of the use of hazardous chemicals at any stage of production, and the observance of environmentally friendly steps in production and in the handling of natural resources and waste. GOTS also requires an ethical approach to both employees and business dealings in the marketplace: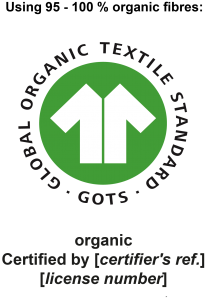 Higher level of standard
The label "organic" (organic/biomaterial) can be used for textile that has been made with at least 95% organic fibres. The remaining 5% or less may be inorganic natural or synthetic fibres.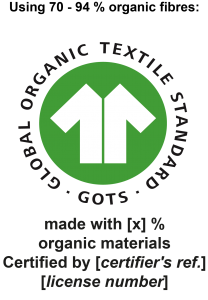 Lower standard level
The label 'made with x % organic materials' shall be used for textile made with a minimum of 70 % organic fibres. The remaining 30 % or less may be inorganic, but no more than 10 % may be synthetic.

These GOTS certified textile labels are only valid if they meet all their requirements. For example, the label must also indicate the responsible certification authority and the manufacturer's licence number, which can be verified on the website www.global-standard.org.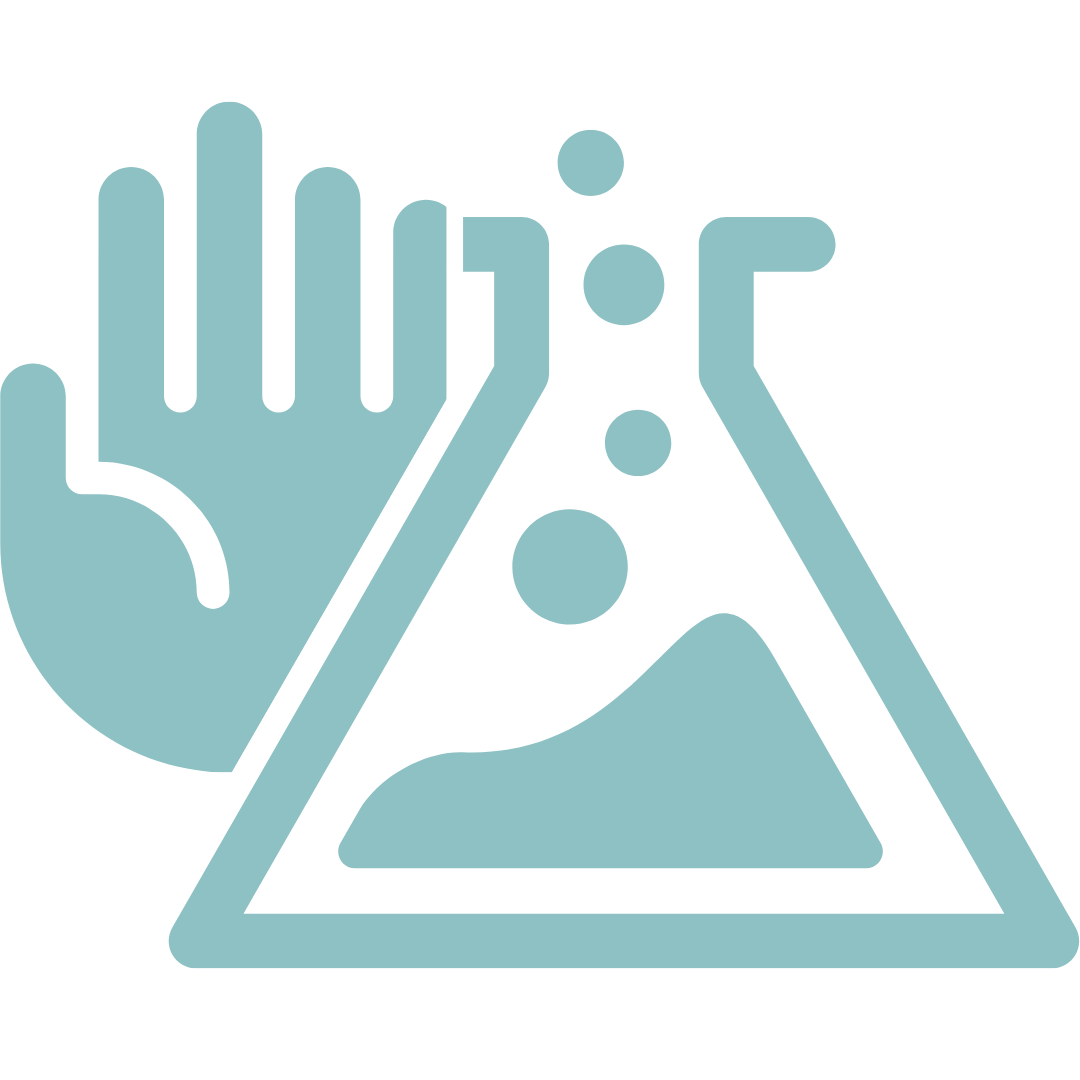 Prohibited chemicals - The main unacceptable substances include heavy and toxic metals, GMOs (genetically modified organisms), formaldehyde, solvents and other synthetic or carcinogenic substances. The manufacturer is required to keep records of the use of all chemicals at any stage of its production. These substances must pass toxicity tests. MERCHYOU does not use any production or auxiliary materials with these hazardous substances in our production either. Our paints, adhesives, packaging materials and everything else is GOTS compliant.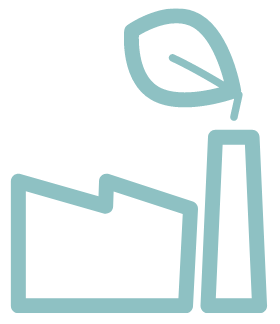 Sustainable production processes - GOTS certified production must meet the requirements for the protection of natural resources. Data on the nature of raw materials, water and energy consumption, and waste generation must be recorded, and efforts made to improve them. Environmental protection steps include, for example: strict separation of organic fibre processing from conventional fibre processing, treatment of wastewater before leaving production, or responsible choice of packaging material.
In MERCHYOU production, we also monitor our consumption and the sustainable quality of our products. We adapt to new findings in our industry and strive to improve our processes. Water undergoes two-phase filtration before being discharged into the waste stream, we use recycled and degradable packaging, and we strive to reuse auxiliary materials. Read what our next sustainable steps are.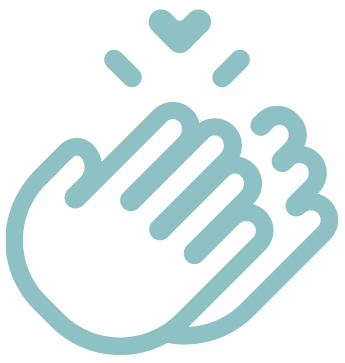 Ethical criteria - GOTS certification requires fair compensation for employees, adherence to reasonable working hours, a safe and clean work environment, and freedom of employment and collective bargaining. It strictly prohibits child labour and any abusive or inhumane treatment or discrimination. The ethical approach must be not only in relation to employees but also to other business partners within the market. At MERCHYOU, compliance with the ethical requirements of GOTS is a matter of course for us, as we value our employees and their work highly.
NEW GOTS 7.0 REQUIREMENTS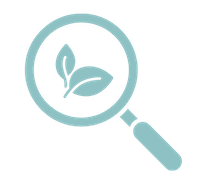 As of March 2023, the GOTS standards will become stricter and certified entities, including us, will have to gradually adapt to them. The requirements of the new version 7.0 have again been set in consultation with experts in the fields of organic production, textile processing, textile chemistry, human rights and social criteria, industry representatives and customers. The basic requirements of the standard, such as the proportion of organic fibres and the general prohibition of toxic chemicals, remain unchanged. We present some of the new criteria:
The new directive now allows the use of recycled organic fibres as additional material.
New due diligence criteria ensure that certified entities address their actual and potential negative impacts on human rights and the environment.
Criteria for incoming organic material have been tightened.
Quinoline has been added to the list of banned substances and some other existing restrictions have been tightened.
GOTS 7.0 reduces the allowable amount of recycled synthetic fibres in its certified products.
The criteria on discrimination, violence and harassment were revised to be more comprehensive and to include the International Labour Organization (ILO) Convention on Violence and Harassment.
Certified entities are now required to develop a plan to cover the gap at the subsistence level.
The GOTS occupational health and safety criteria have been revised to take into account international practices and ILO recommendations.
VAll of the new GOTS criteria and more detailed information can be found here.
With increasing demands, GOTS certification helps to more easily identify products that are of high quality and have been produced with a lower ecological footprint and under ethical conditions. Also, at MERCHYOU, we are always implementing new, stricter standards to keep moving forward in sustainability.
Thank you for choosing textile responsibly 💚

Sources:
• Global Organic Textile Standard (GOTS) Version 7.0
• GOTS Version 7.0 Press Release
• How to Identify GOTS Goods