We celebrate 13 years!
MERCHYOU celebrates its 13th birthday! Thank you all for your support so far! 💚 See how we've grown step by step and get a 13% discount on all GOTS certified textile!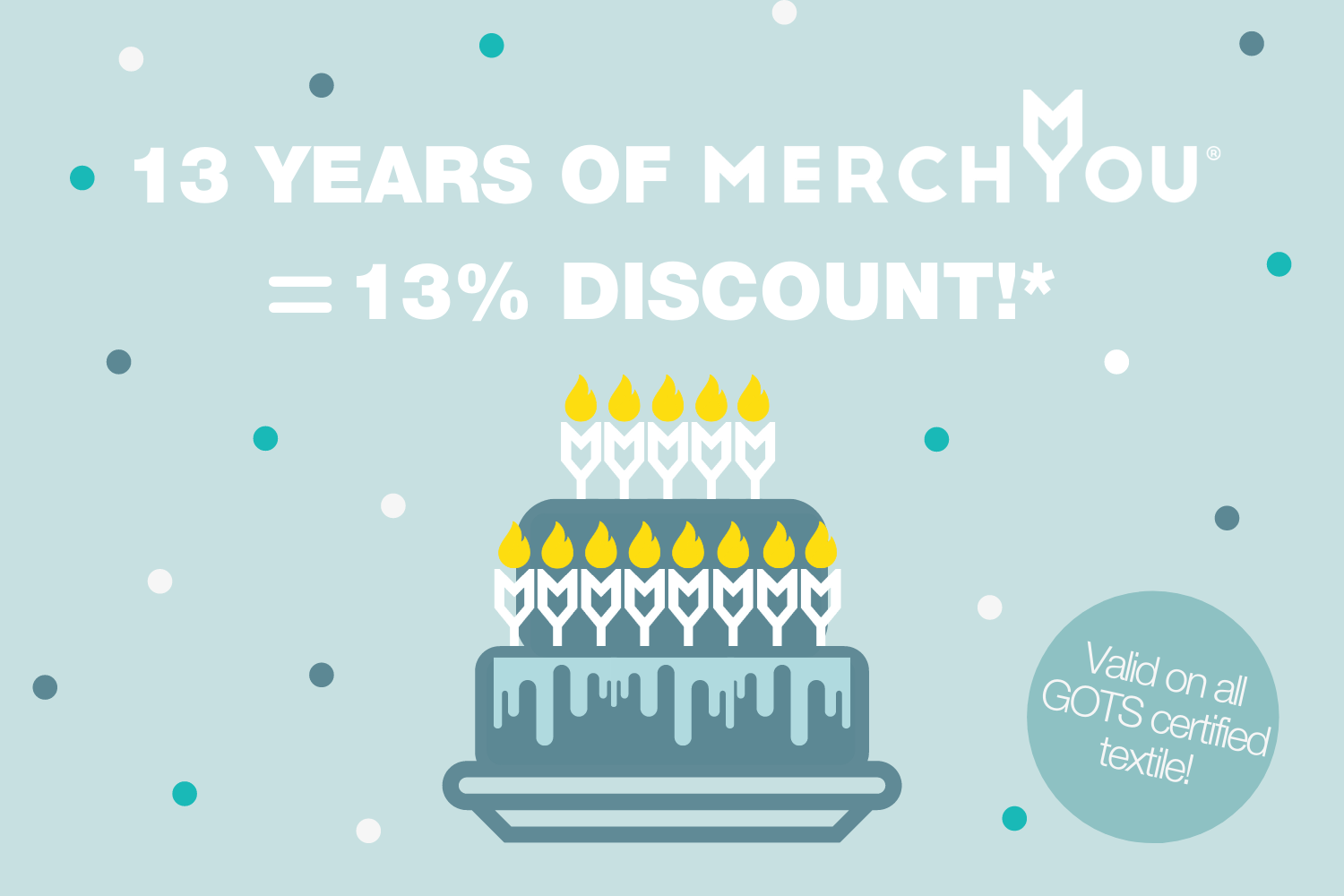 *applies to all undiscounted GOTS certified textile (labelled as GOTS in our online catalogue) ordered during the month of August 2021, the discount is calculated from the basic price of the textile
On 10th of August, we will celebrate 13 years of our printing work, that we still happily do, just like when we started! We are already teenagers, but don't expect puberty from us... 😊 On the contrary, we grow up quickly and we constantly innovate. Thank you all, our customers, for being with us!
Come celebrate with us!
Throughout our birthday month of August, we offer a 13% discount on all GOTS certified organic textiles from our offer! To get a discount, enter code MERCHYOU13 in the price quote form message or in the e-mail query.
Take a look at what we have accomplished in 13 years: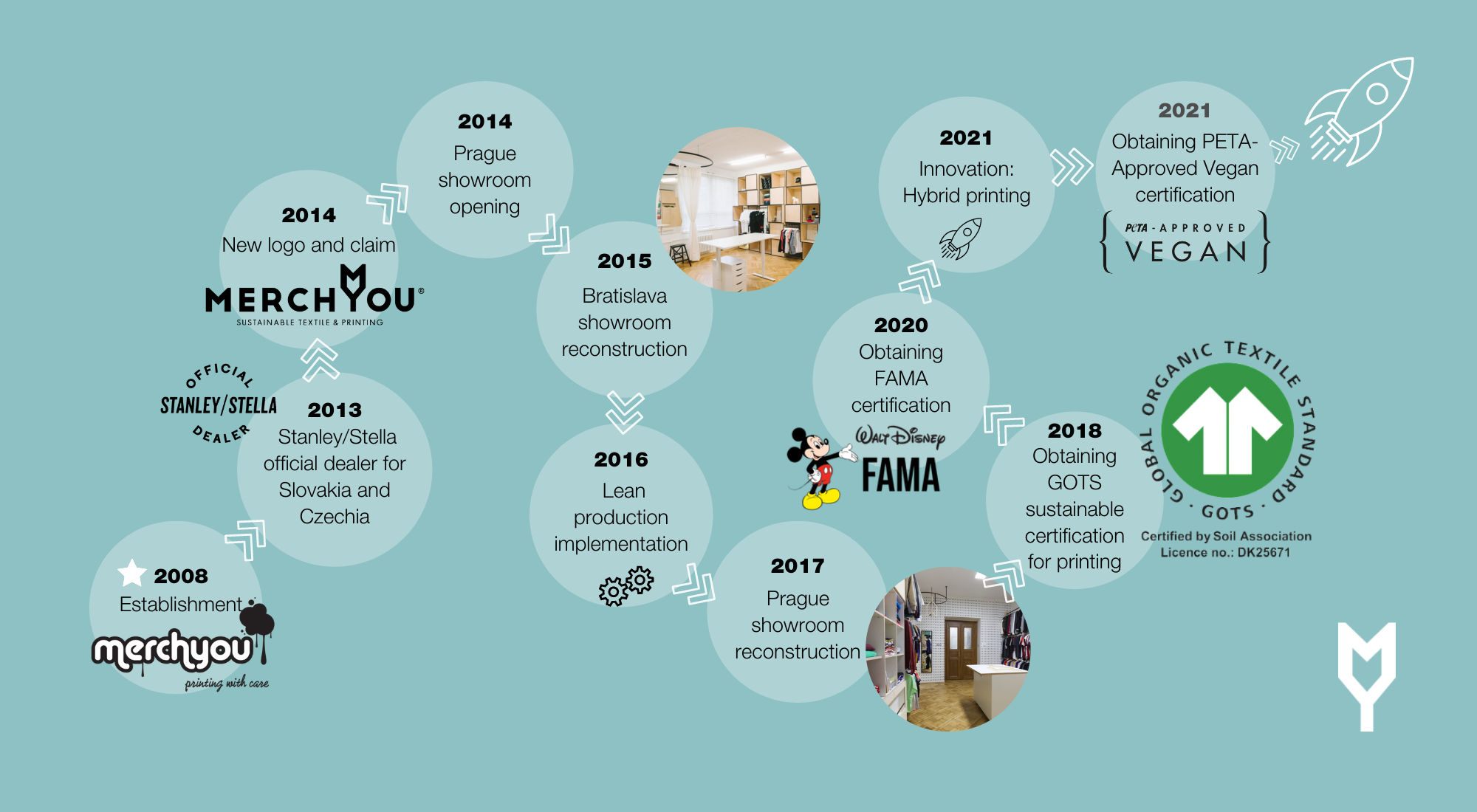 Thank you 💚
Your MERCHYOU