Celebrating 15 years!
MERCHYOU celebrates its 15th birthday! Thank you all for your support so far. Join our celebrations and get 15% off your textile and service orders.
On August 10, we will celebrate 15 years of our creative print work, which we are still doing for you with passion! In 2008, our passion for music led us to produce printed t-shirts for bands and music festivals and today we print textile for fashion brands, companies, sports teams, advertising agencies, bloggers, youtubers and influencers.
We follow the latest print and sustainability trends and strive to constantly innovate in order to provide you with the best service. Thank you all, our customers, for being there with us!
Join our celebration!
From the 1st to the 15th of August, we have prepared a 15% discount* on all orders of textile with printing, embroidery or other modifications. We recommend choosing certified organic textile from our range. In order to receive the discount, please enter the code MERCHYOU15 in your enquiry form or email.
*valid for all non-discounted textile ordered from 1.8.- 15.8.2023, the discount is calculated on the base price of the textile and services. In case of long term agreed textile prices, the discount applies only to other services such as printing, embroidery, etc.

MERCHYOU highlights: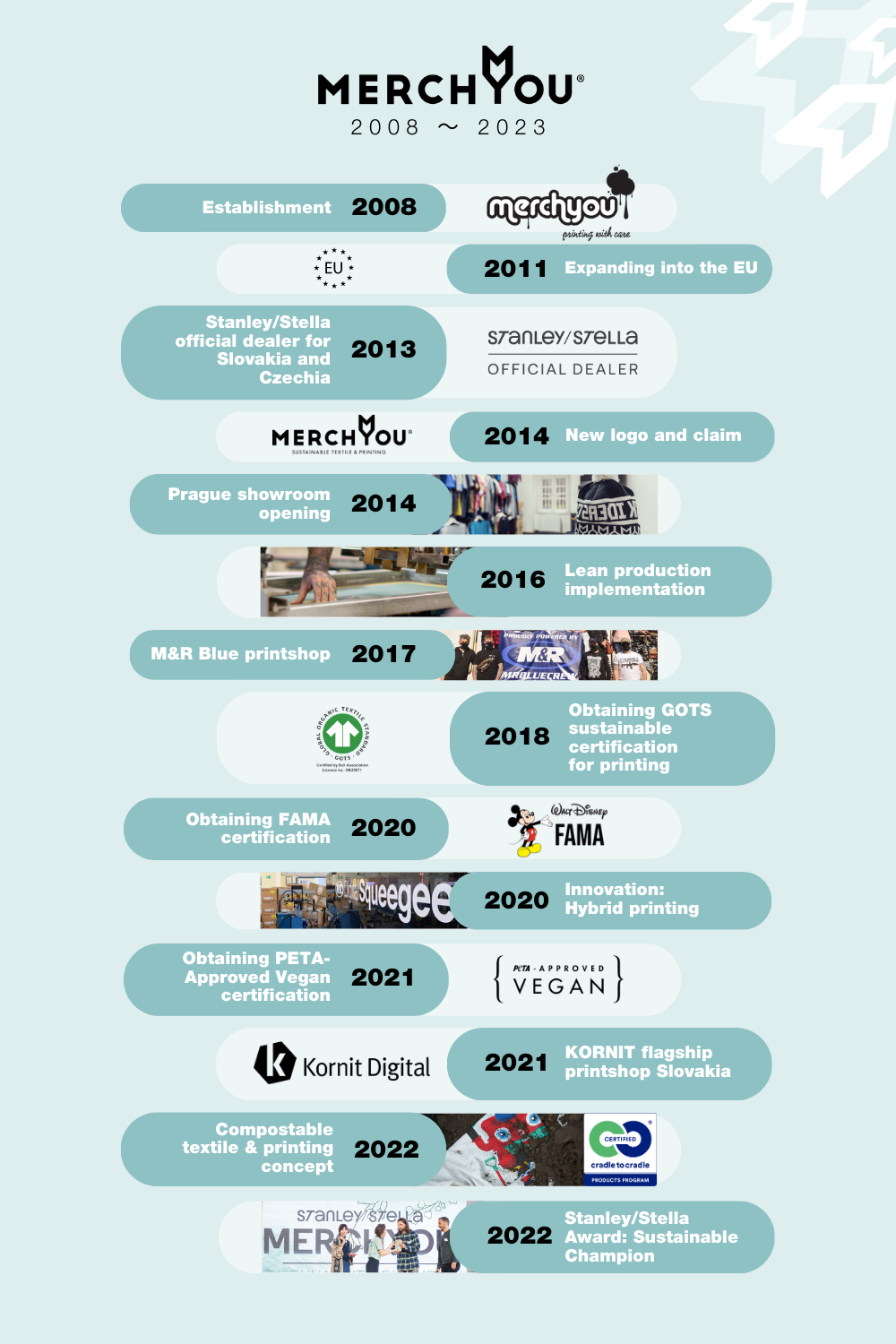 Thank you 💚
Your MERCHYOU