New EU textile strategy
Find out the recommendations of the new EU strategy for sustainable and circular textile, which aims to improve the quality and sustainability of products sold in the EU while extending the lifetime of products and ending 'fast fashion'.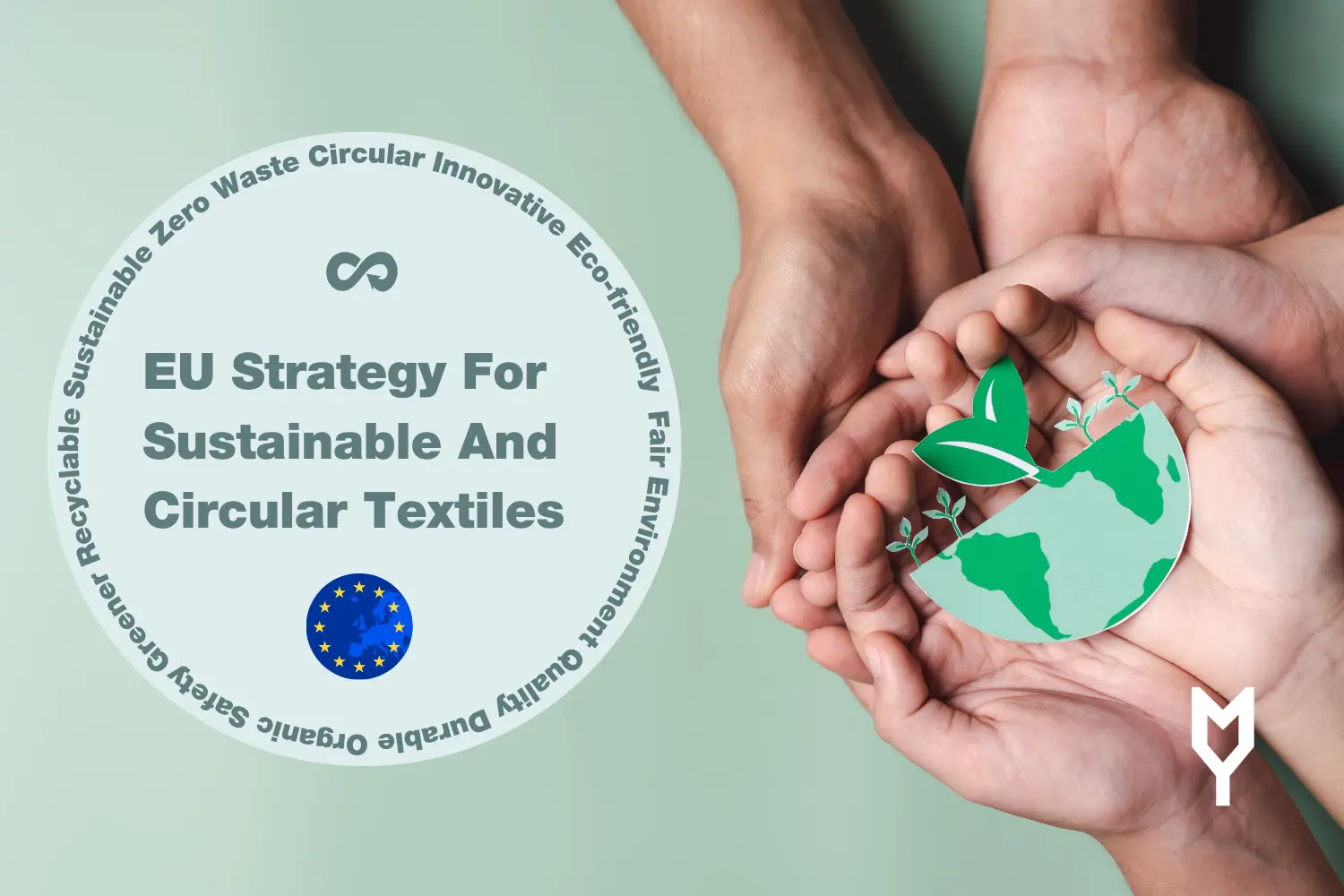 EU STRATEGY FOR SUSTAINABLE AND CIRCULAR TEXTILE
In spring 2022, the EU Commission presented the EU strategy for sustainable and circular textile, which addresses the total life cycle of textile products and proposes measures to change the way textile is produced and consumed. This is part of the European Green Deal, which aims to make sustainable products the "norm" in Europe. Under the new rules, all physical goods on the EU market should become more environmentally friendly and energy-efficient throughout their entire life cycle, from the design phase to everyday use, reuse and end-of-life.
The agreement updates the EU's existing list of prohibited commercial practices and adds to it several problematic marketing practices related to greenwashing and premature obsolescence of goods. The new rules aim to protect consumers from misleading practices and help them make better purchasing decisions.
Greenwashing is a term for misinformation spread to present oneself as environmentally responsible. It happens that some manufacturers exploit the increasing interest of consumers in sustainable products. Claims about the positive impact of their company on nature and the environmental friendliness of their products are not substantiated and often do not correspond to reality. The information is often misleading or semi-truthful. Responsible consumers who seek only sustainable products may be misled. Verified, credible certifications can help, providing assurance that the product has indeed been produced to the highest environmental and ethical standards.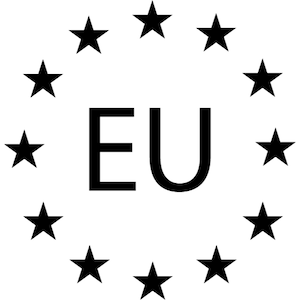 In June 2023, a recommendation for an EU strategy for sustainable and circular textile was adopted by the European Parliament. The European Commission has thus created a sustainable directive for the textile industry based on the new strategy.
The Commission's strategy is based on data that highlights the environmental degradation due to the negative impacts of the textile industry. European textile consumption has the fourth highest environmental and climate change impact after food, housing and mobility. The textile sector is one of the three largest contributors to water and land use and the fifth largest in terms of raw material use and greenhouse gas emissions (5). The measures will affect consumers and companies in the EU and beyond. By adopting this strategy, the Commission aims to mobilise designers, manufacturers, retailers, advertisers and citizens to redefine fashion, increase transparency and take responsibility for their products throughout the textile chain.
The European Commission's strategy aims to "make textiles more durable, repairable, reusable and recyclable, to tackle fast fashion, textile waste and the destruction of unsold textiles, and to ensure their production takes place in full respect of social rights".
Sustainable measures should put an end to 'fast fashion', which destroys unsold and returned textile goods. Currently, a truckload of textile goes to landfill or incineration every second worldwide (5). The strategy is leading companies to change their business model and to prioritise quality over quantity. Almost 9/10 Europeans (88%) think that clothes should be made to last longer. The benefits for consumers will be in the form of more durable and longer-lasting clothing as well as more information available to make sustainable purchasing decisions easier.
MEASURES OF THE NEW DIRECTIVE
The Commission's 2030 vision for textile products on the EU market places particular emphasis on durability, reparability and recyclability. It aims for textile products to be made mainly from recycled fibres, free of hazardous substances and respecting social rights. Some specific measures and regulations include:
Ban on greenwashing
Generic environmental claims and other misleading marketing gimmicks will be banned. The introduction of strict controls on greenwashing will better protect consumers and more accurately communicate the environmental impact of a product. The Regulation will restrict the use of generic marketing terms such as "green", "eco-friendly", "environmentally friendly", etc. unless they can be substantiated in the required way. The ban will also apply to commercial communications about goods that contain a design element introduced to limit the durability of the product. Similarly, claims about durability in terms of time or intensity of use under normal conditions will not be tolerated unless actually demonstrated or the presentation of goods as repairable when they are not. The ban will also apply to misleading sustainability symbols that do not fall under an approved certification model or are not established by public authorities.
Information for consumers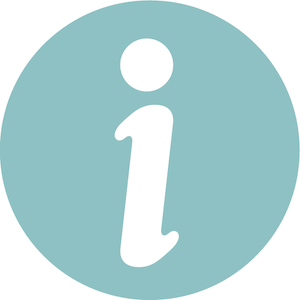 In the EU, around 5.8 million tonnes of textile are thrown away each year, equivalent to 11.3 kg per person (5). Consumers will therefore be given more information on how to reuse, repair and recycle clothes. As a result, they should be able to make better ethically responsible and sustainable purchasing decisions, helping to put an end to 'fast fashion'. Warranty information will be more visible and a new warranty extension label will be introduced. According to the Commission, many people are still unaware (60% of European consumers) that all goods in the EU are covered by a minimum two-year warranty.
There should be a new label for manufacturers who want to highlight the quality of their goods by extending the warranty period free of charge. The new extended warranty label will also make it clear which products will last longer, making it easier to buy more durable products. There are also plans to introduce a digital product passport that will provide clearer information about textile products. Consumers will be able to easily see the environmental impact of their purchases (energy consumption, recycled content, presence of hazardous substances, durability, repairability, repair scores, recyclability).
Life cycle of textile products
The EU strategy for sustainable and circular textile calls for textile products sold in the European Union to last longer - to be more durable, reusable, repairable and recyclable.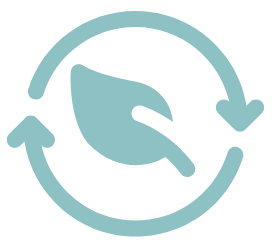 Reuse and recycling - The directive will include specific separate targets for textile waste prevention, collection, reuse and recycling. Currently, less than 1 % of textile waste is recycled and used as new fibres for clothing and up to 35 % of all microplastics released into the environment can be traced back to textile products (5). Extending the life cycle and exploiting the remaining potential of the material should minimise the release of microplastics and microfibres into the environment. MEPs also want to support the reuse and repair sector to make it widely available to consumers. One of the key points is also to limit the export of textile waste, especially to countries that are not equipped to handle it. The new law should define what constitutes waste and what is considered to be reusable textile (which is now often deliberately confused to allow companies to escape the waste regime). Another measure should ensure that textile waste is only transported if it is guaranteed to be handled in an environmentally friendly way.
Restrictions on production and consumption - Parliament calls for a ban on the destruction of unsold and returned textile goods. Among the tougher EU measures to discourage these practices are the regulation on product eco-design. Large companies will have to publish the number of products they discard, the reasons for the volumes discarded and information on the volume of discarded products sent for reuse, re-manufacture, recycling, energy recovery and disposal. This should make companies' waste management actions much more transparent and bring textile production - which doubled globally between 2000 and 2015 (5) - into balance with actual demand and use.
Producer responsibility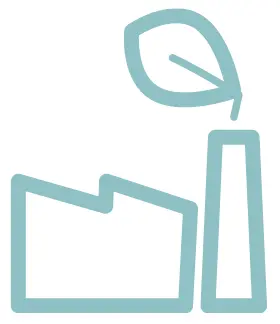 The European Commission is proposing rules to make producers responsible for the entire life cycle of textile products. This builds on the aforementioned sustainable management of textile waste, the development of a separate collection, sorting, reuse and recycling sector for textile in the EU. Increasing the availability of used textile is expected to create local jobs and save money for consumers in the EU and beyond, while mitigating the impact of textile production on natural resources.
Companies will have to rethink their production and inventory management strategies to avoid overproduction. They will also need to make changes to their waste management practices in line with the new rules and invest in new technologies to promote circularity. This should have a positive impact on consumers by providing them with textile that is more sustainable and longer lasting. However, new investments by companies in sustainable processes to meet the requirements for environmentally friendly, circular design are also likely to lead to increased costs and prices.
Protecting human rights and the environment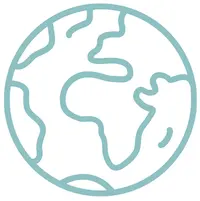 Most of the measures in the Textile Strategy are directed towards the common goal of protecting nature and human health. In addition to those already mentioned, the EU intends to address the unintentional release of microplastics from synthetic textile fabrics, which are then easily released into the environment. Measures will therefore focus on all stages of production, from textile for product design, to production process methods, washing in industrial facilities, to labelling or promotion of innovative materials.
The strategy states that textile production should respect human, social, labour rights and animal welfare throughout the supply chain. Through effective policies on due diligence, the commission aims to identify, prevent, mitigate and end actual and potential human and environmental harm in companies' business operations and value chains. This action can improve social and environmental practices throughout the textile chain.
SUSTAINABILITY AT MERCHYOU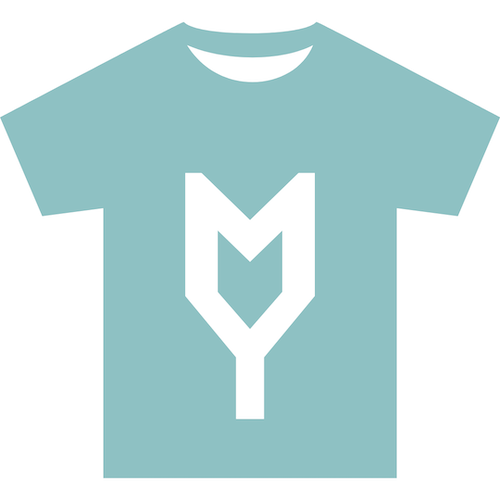 The strategy states that only sustainable brands that are based on approved certification schemes will be allowed on the EU market. At MERCHYOU we are delighted that the topic of consumer and environmental protection is coming to the fore and has the chance to become the norm in the future.
At MERCHYOU, we care about our planet and the health of our people, which is why we are constantly striving to improve our production processes to be as environmentally friendly as possible. We are delighted to bring you the option of GOTS certified eco-friendly textile printing as one of the first textile printers in Europe!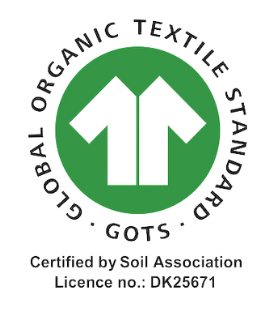 Global Organic Textile Standard (GOTS) is a globally recognised certification for the processing of textile made from organic natural fibres. GOTS checks compliance with strict ecological and ethical requirements throughout the textile production process, from the growing of the crops themselves, to the processing of the fibres, dyeing, sewing, distribution and printing. With high requirements for transparency, traceability and verifiability in all aspects of production, GOTS is a guarantee of a truly sustainable product.
We have been offering GOTS compliant textile and printing inks for 5 years. Likewise, our production processes are GOTS certified and therefore as environmentally friendly as possible. Our compliance with all GOTS rules is regularly checked by the independent certification authority Soil Association. Find out more about sustainable steps in our production.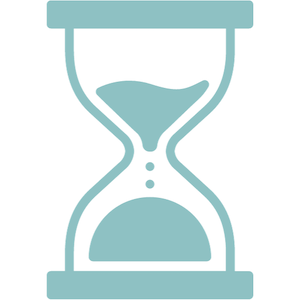 For the EU's provisional agreement for sustainable and circular textile to become law, it will need to pass final approval from both Parliament and Council. The vote by MEPs is expected to take place in November 2023. Once the Directive enters into force, member states will have 24 months to incorporate the new rules into their legislation.
Stay tuned to our blog for more news.

Sources:
(1) EU strategy for sustainable and circular textiles
(2) EU to ban greenwashing and improve consumer information on product durability
(3) Parliament wants to make EU textiles and clothing industry greener
(4) The Sustainable Angle - EU strategy for sustainable and circular textiles
(5) Textile Factsheet - Sustainable and Circular Textiles by 2030