Join us for Fashion Revolution!
From the very beginning, MERCHYOU has been producing merchandise ecologically and ethically, with respect for people and our planet. That's why every year we take part in the Fashion Revolution Week. Join us and learn who makes your merch at MERCHYOU!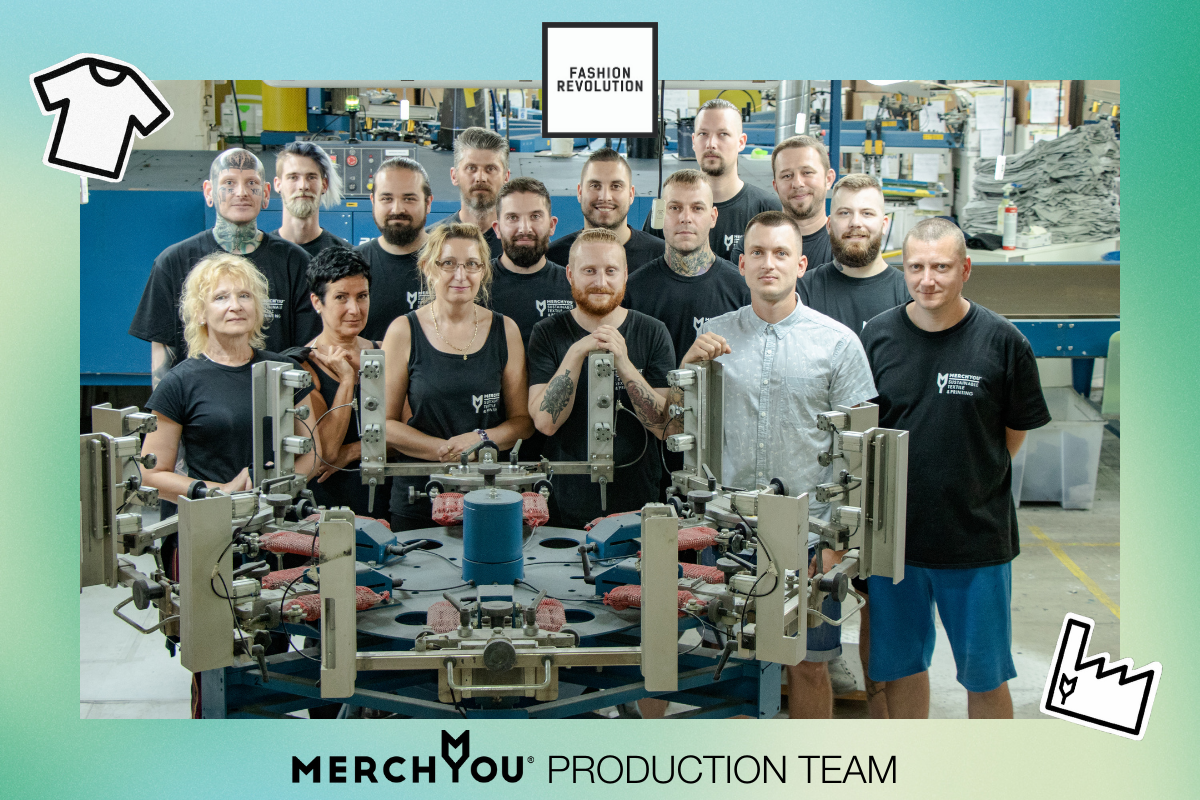 On Wednesday, 24 April 2013, the Rana Plaza building in Bangladesh collapsed and at least 1138 garment workers were killed and more than 2500 injured. Fashion Revolution is a global event campaigning for a better and fairer fashion industry, founded in the wake of the Rana Plaza disaster. Fashion Revolution Week aims to improve the working conditions of production workers and calls on companies to make their production transparent. We are once again joining the Fashion Revolution Week and would like to introduce you to the members of our team that produces your merch!
Who made your merch?
Let us introduce you to members of our team, who produce your merch at MERCHYOU - sustainably and with passion!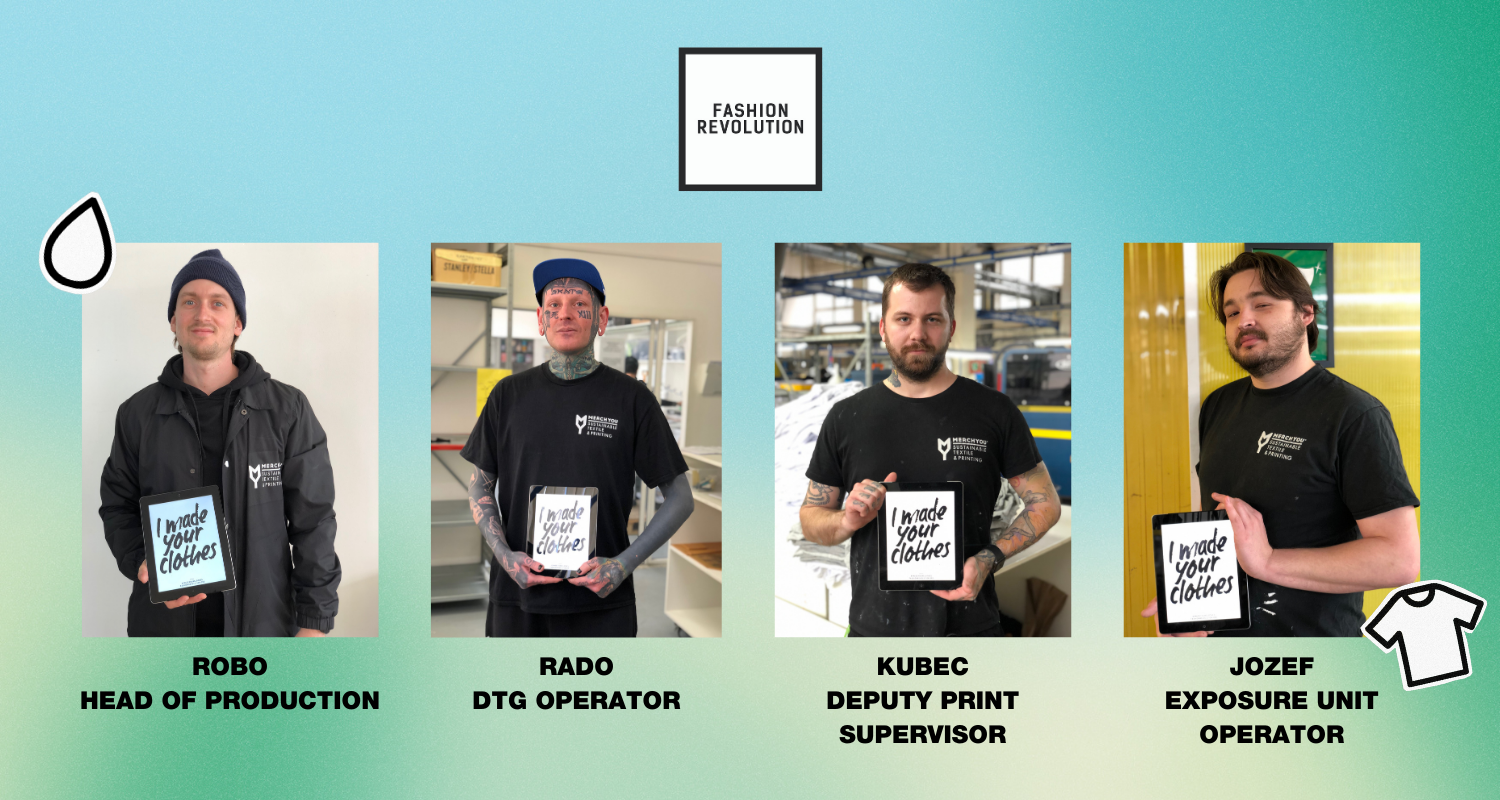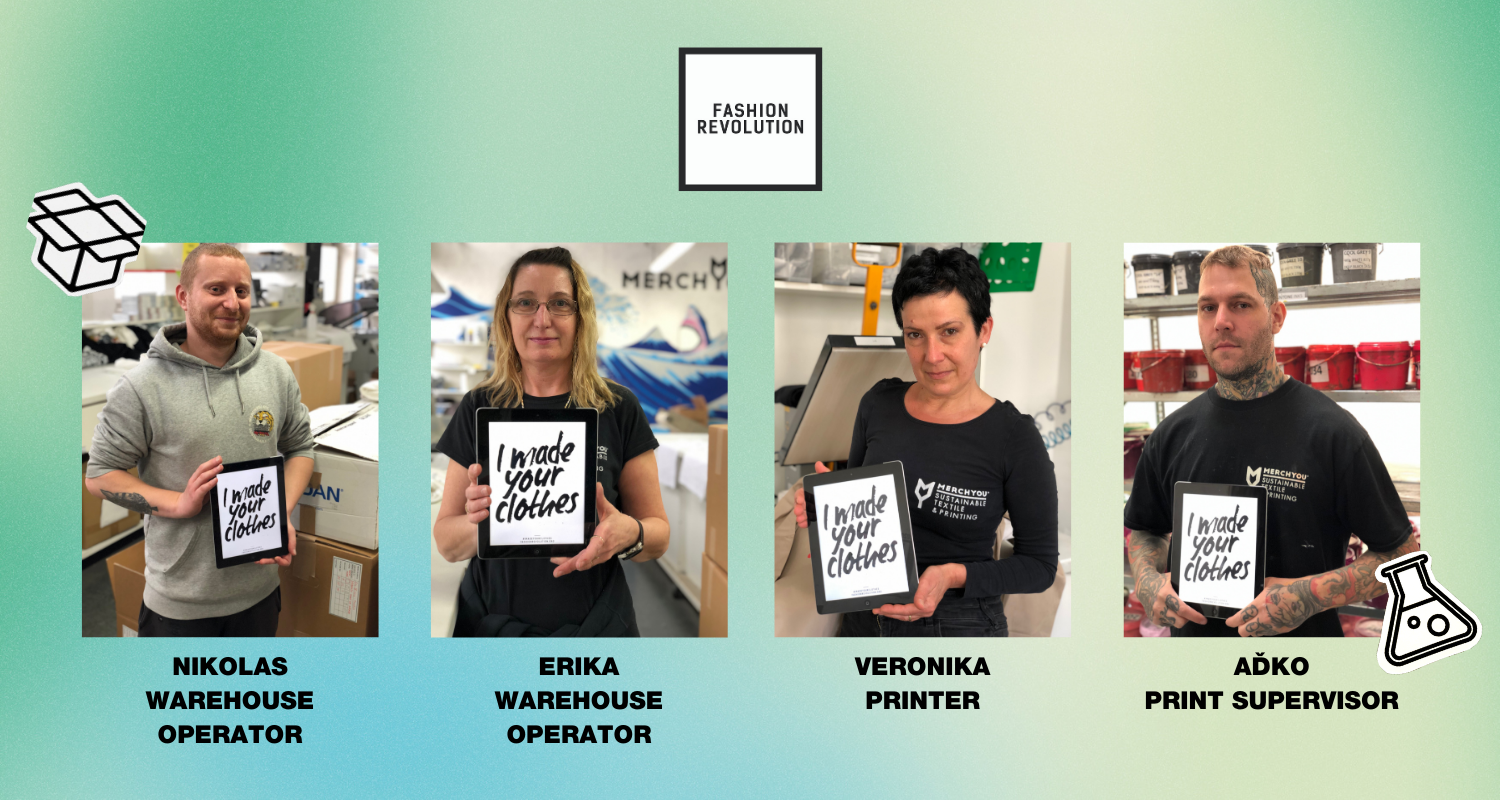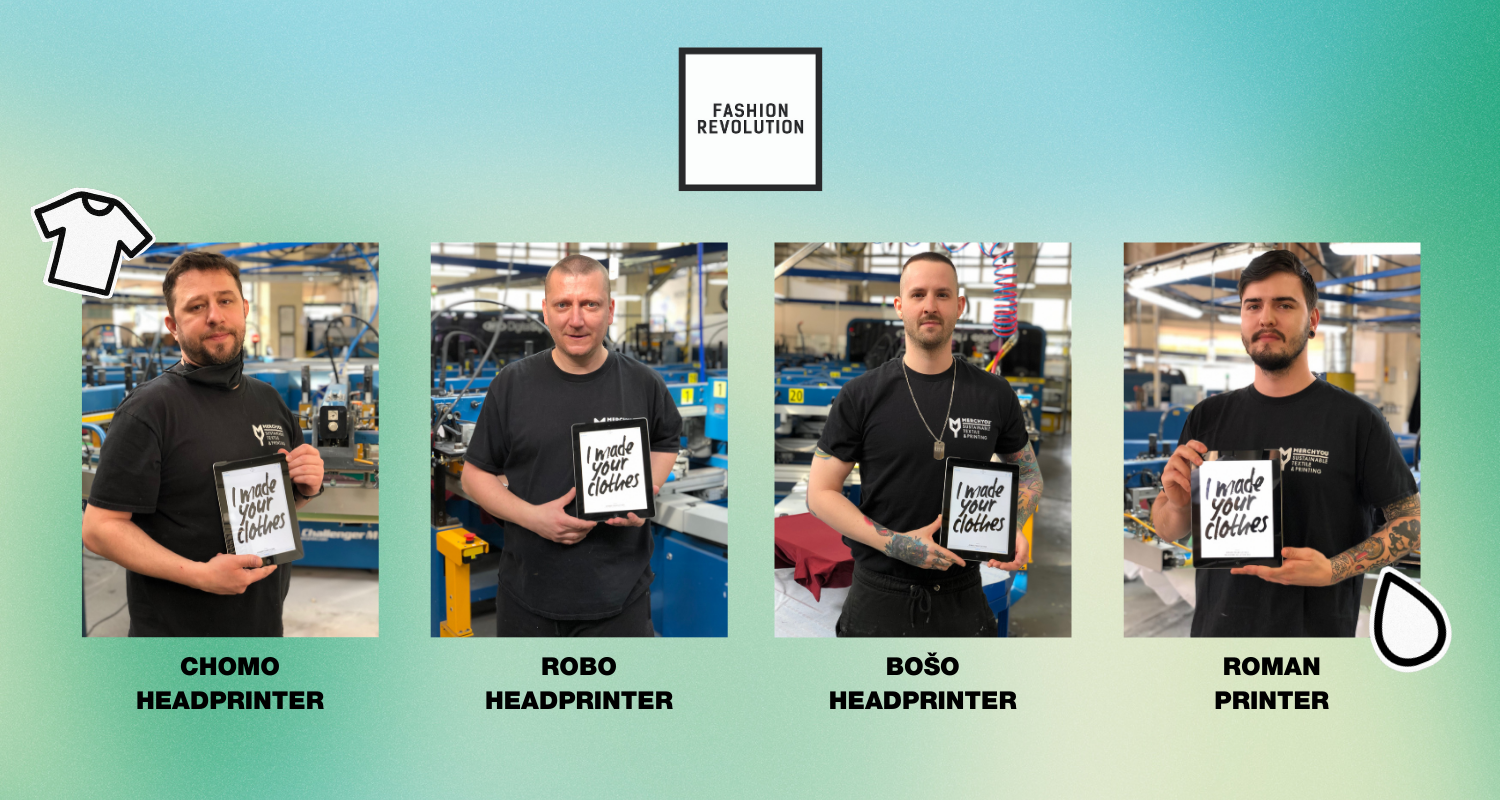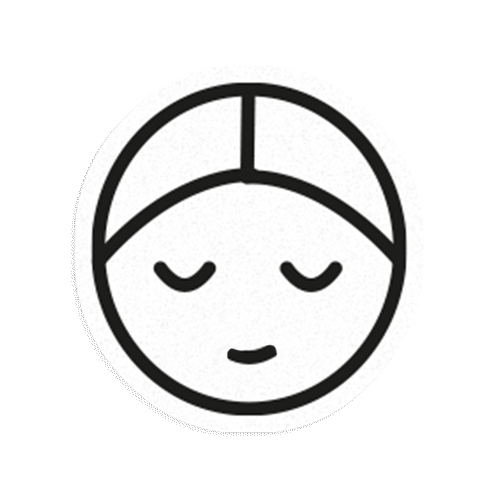 Our employees are very important to us and we appreciate their talent and effort they put into their work and every piece of textile. We provide them with safe and ethical working conditions and their work is rewarded with a fair and decent wage. Even in these difficult times we care about the safe and healthy working environment and we took numerous measures to prevent the spread of coronavirus COVID-19 to make sure our team can work safely.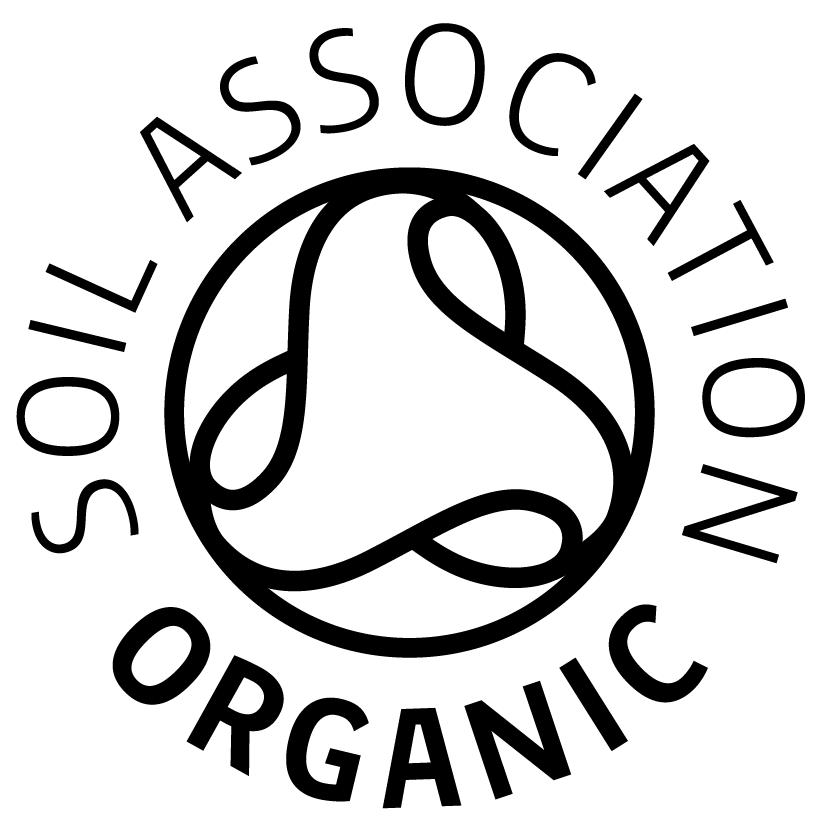 Our GOTS certified production is regularly inspected by the Soil Association - an independent certification authority that guarantees that we produce in compliance with all GOTS standards. Thanks to the fact that we choose all steps of our activities consciously and responsibly, we protect the environment, the health of our employees and, ultimately, you, our clients. You can verify the validity of our certificate at any time in the GOTS database at global-standard.org.
Who made your clothes?
Who makes the clothes we print on and embroider is also important to us. Therefore we regularly ask our suppliers who made the textile we use and in what working conditions. We are happy to see more and more promo brands realise the industry needs to change and introduce ethically made clothes - with fair working conditions and wages.
We recommend choosing GOTS, Fair Wear or Fairtrade certified textile so you can be sure the important social criteria have been met during the whole production process. You can easily filter certified textile in our catalogue!

Ethical textile brand tips
We love working with Stanley/Stella brand that is very transparent about their production and the working conditions of their garment workers. Stanley/Stella is certified to both GOTS and Fair Wear.
Other fair brands in our offer include, for example, Earth Positive, Neutral or Salvage.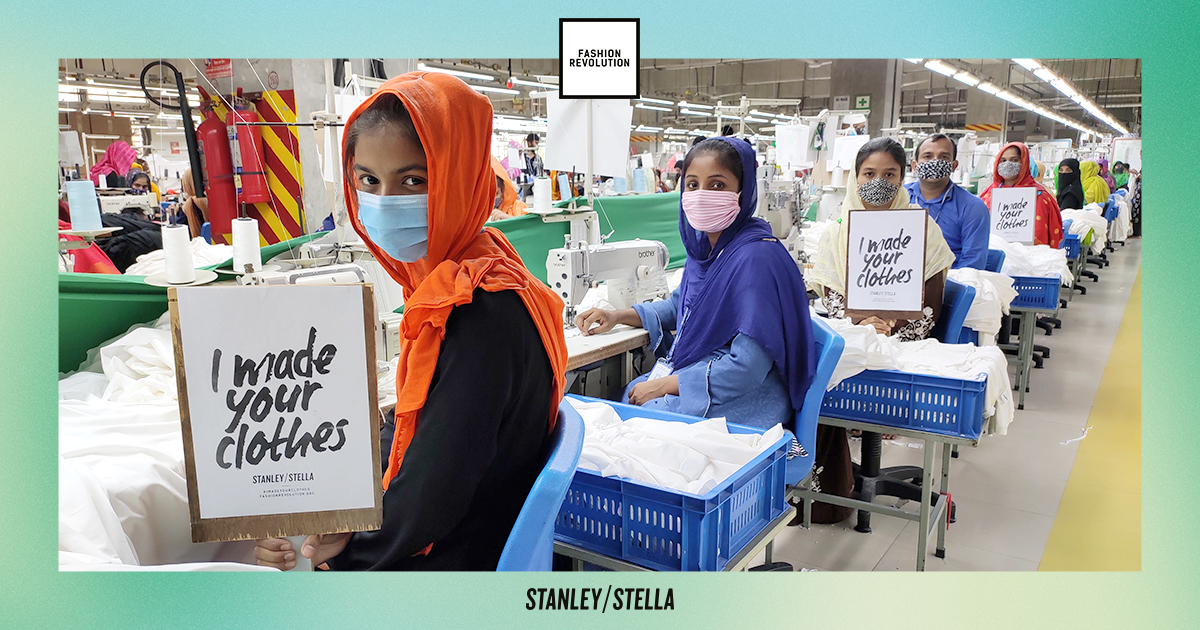 Join us for Fashion Revolution!
Please, use your voice and join us for Fashion Revolution this week! Use the campaign hashtags #WhoMadeMyClothes #FashionRevolutionWeek #FashionRevolution #WhatsInMyClothes on your social media and ask the brands you wear who made your clothes! Now is the time for a fashion revolution!
Take pictures with/of your merch/textile products produced at MERCHYOU, tag us and share them on your social media so your customers and fans can see your textile has been produced ethically! 💚
👉 Visit the Fashion Revolution's website for more information.